BAM Arts Fair
Celebrating 77 Years!
July 28, 29 & 30, 2023
Bellevue Square & Bellevue Arts Museum
Bellevue Arts Museum hosts the largest award-winning arts & crafts festival in the Northwest. We are committed to handmade excellence and supporting national designers, artists, and craftspeople. Shop from over 300 inspiring artists showcasing unique, handmade craft and art. This marketplace represents modern, traditional, and emerging work. In addition to this unique shopping experience, BAM Arts Fair offers free programming including BAM exhibitions, online marketplace, Kids Fair, food trucks, and much more. Since 1947, BAM Arts Fair has been the annual gathering place for our community and a wonderful way to connect to the world of art, craft & design!
Arts Fair Hours

 

Friday - Saturday | 10:00am - 9:00pm

Sunday | 11:00 am - 7:00 pm

Museum Hours

 

Friday - Saturday | 11:00 am - 8:00pm

Sunday | 11:00 am - 5:00 pm
2023 Winners
 2D MIXED MEDIA – Anna Choi
3D MIXED MEDIA – Yingari Guan
CERAMICS –Brendan Fuller
DRAWING – Nha Vuu
FIBER – Kimerley Morris
FURNITURE – Samuel Strain
GLASS –Lynn Read
JEWELRY – Carole Grisham
METAL – Laura Baring-Gould
PAINTING –  Taman van Scoy
PHOTOGRAPHY – Lijah Hanley
PRINTMAKING – Candice Rodriquez-Adam
SCULPTURE – Thomas Haddy
WEARABLES – Laura Kavanaug
WOOD – Melissa Metzler
Exhibitors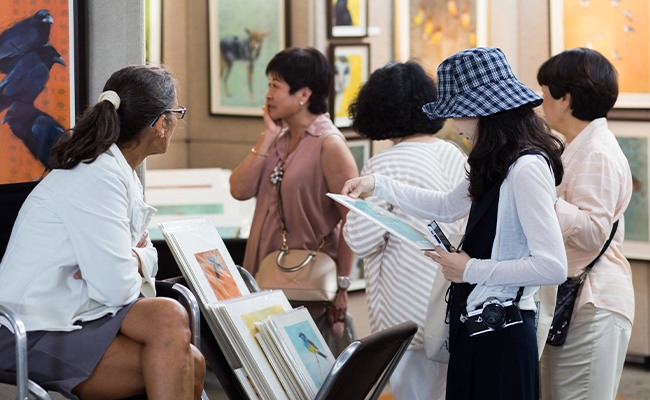 Bellevue Square, Main Fair Site
Friday - Saturday, 10am - 9pm
Sunday, 11am - 7pm
Shop from over 300 inspiring artists showcasing unique, handmade craft and art at Bellevue Arts Museum Arts Fair.  
Current exhibitors can find more information on our Participant Info page
Map & Directions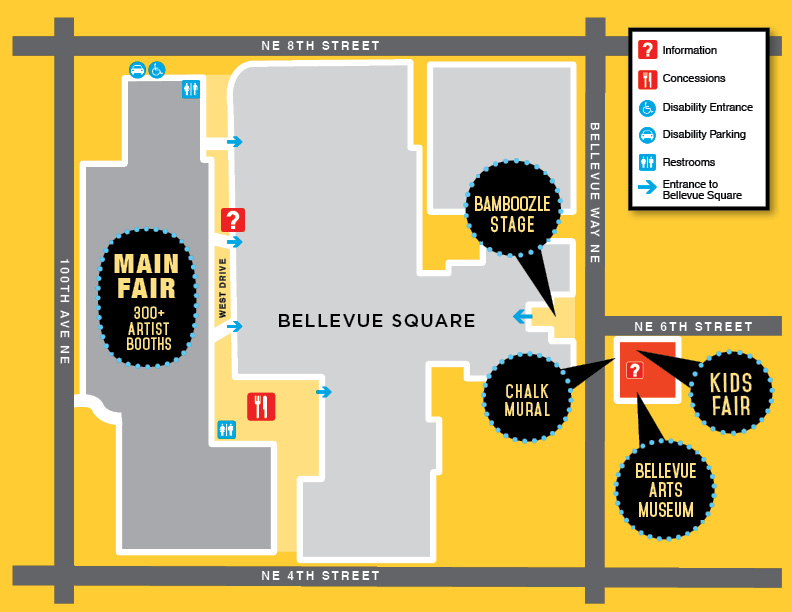 Directions to Bellevue Square
I-405
Take the NE 4th Street (Exit 13A) west exit. From NE 4th Street, continue straight (west) cross Bellevue Way & turn right around Bellevue Square for easiest parking into the garages.
I-90 E
Take the Bellevue Way exit heading north. Take a left (west) on NE 4th Street and turn right around Bellevue Square for easiest parking into the garages.
520 E
Take the Bellevue Way exit heading south. Take a right (west) on NE 4th Street and turn right around Bellevue Square for easiest parking into the garages.
Parking
Parking is plentiful and free (or free with validation) at the Bellevue Collection.
Find complete driving and parking directions to the Bellevue Collection here
Valet service available at:
Bellevue Square: Northeast & Northwest Parking Garages on Level 1
Bellevue Place: Hyatt Regency Bellevue
Lincoln Square: Westin Bellevue
Permit parking only in the Bellevue Arts Museum parking garage.
Public Transportation
Bellevue Arts Museum Fair is easily reachable by bus. Visit www.ChooseYourWayBellevue.org, Metro Transit or Sound Transit to plan your trip today!
Kids Fair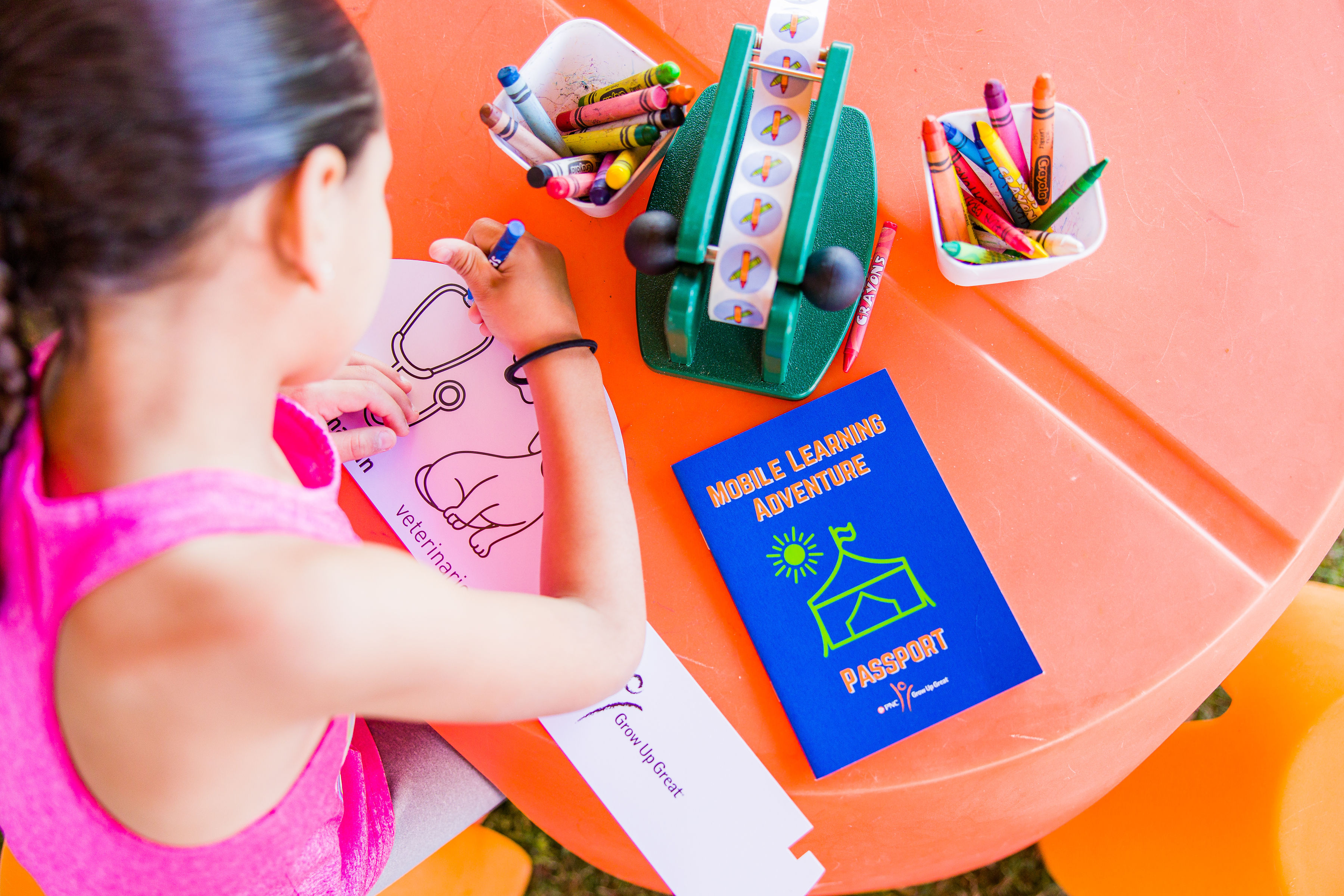 Bellevue Arts Museum
July 28-30, 2023
Friday - Sunday, 11am - 5pm
BAM Fair isn't just for grownups! Kids and their families are invited to join us at the Museum for a fun weekend of hands-on art projects, games, and gallery activities. All are welcome, but most stations are best-suited for ages 3-10. FREE!
BAMboozle Stage
Enjoy live performances throughout the fair at the BAMboozle Stage, located in the Macy's Fountain Area - directly across the street from the Museum.
Bellevue Square & The Bellevue Collection
Inside The Bellevue Collection there will be a pinwheel making craft station and community weaving board.
At the Museum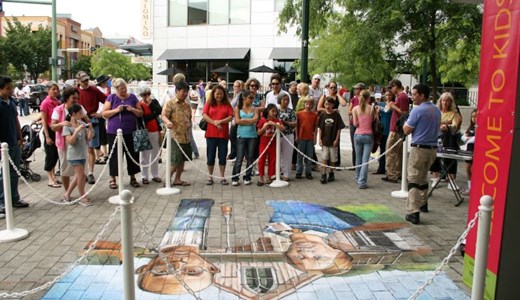 Chalk Mural
Nalisha Estrellas is a self-taught, fine-line illustrator and muralist. As an avid nature-wanderer, their work spotlights a reverence for plants, flowers, moon phases and sacred geometry. They work primarily with Micron pens illustrating textures found in nature and expand upon them with a psychedelic, fibonacci lens. Nalisha is also a contemporary ballet dancer and instructor so their work is heavily influenced by the liberating energy they feel from the flow-state of dance. There's intentional meditative movement in all of Nalisha's compositions.
Mural title: Arrested Antidote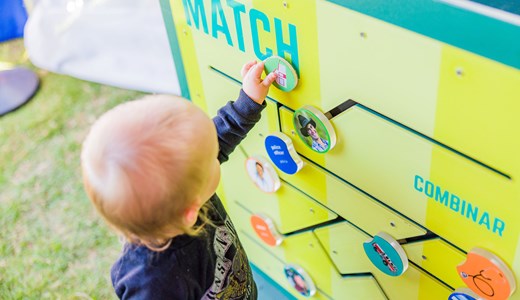 PNC Mobile Learning Adventure
The Mobile Learning Adventure is a traveling exhibit that provides an opportunity for parents and caregivers to learn about the importance of early childhood education while they engage in fun activities with their children.
This activity will be open in the BAM Forum throughout the weekend. Here is a sneak peek of activities:
Passport booklet and activity registration
Match Board (to explore occupations and tools)
Making Choices Disc Run (learning about "wants" vs "needs")
Craft Area & Hat Decoration
Spinners (matching jumbled images)
Costume Wall
When I Grow Up Photo Station
Story Telling Tree (answering the prompt "when I grow up, I want to be_________ because________.")
Giveaway Table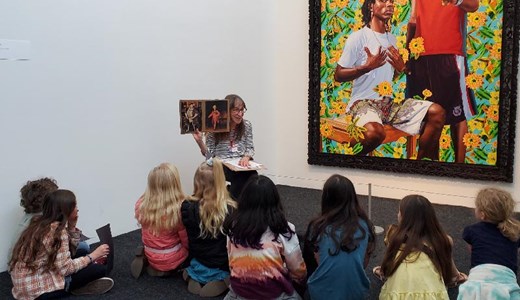 Storytime with KCLS (Saturday)
On Saturday, July 29th, KCLS will be hosting a story time at 11:30, 12:30, 2:00, and 3:00.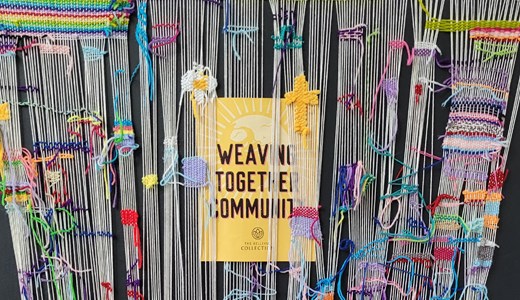 Imagination Station
Several crafting activities will be open throughout the weekend:
Papercraft Plant Sculptures (Saturday and Sunday)
Loom Activity (Friday)
Crayon Rubbings
Puppet Making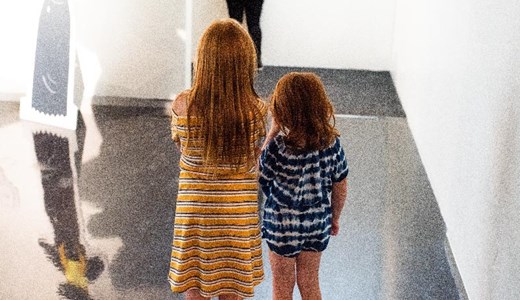 Relaxation Space
In the auditorium we will have a relaxation space, featuring age appropriate movies (and air conditioning).
Puppet Theater (Sunday)
BAM docent and former Sesame Street employee Erik Strommen will host an interactive puppet theater, getting families engaged in making and performing with puppets. He will host this activity twice on July 30, 12PM and 2PM.
Free Admission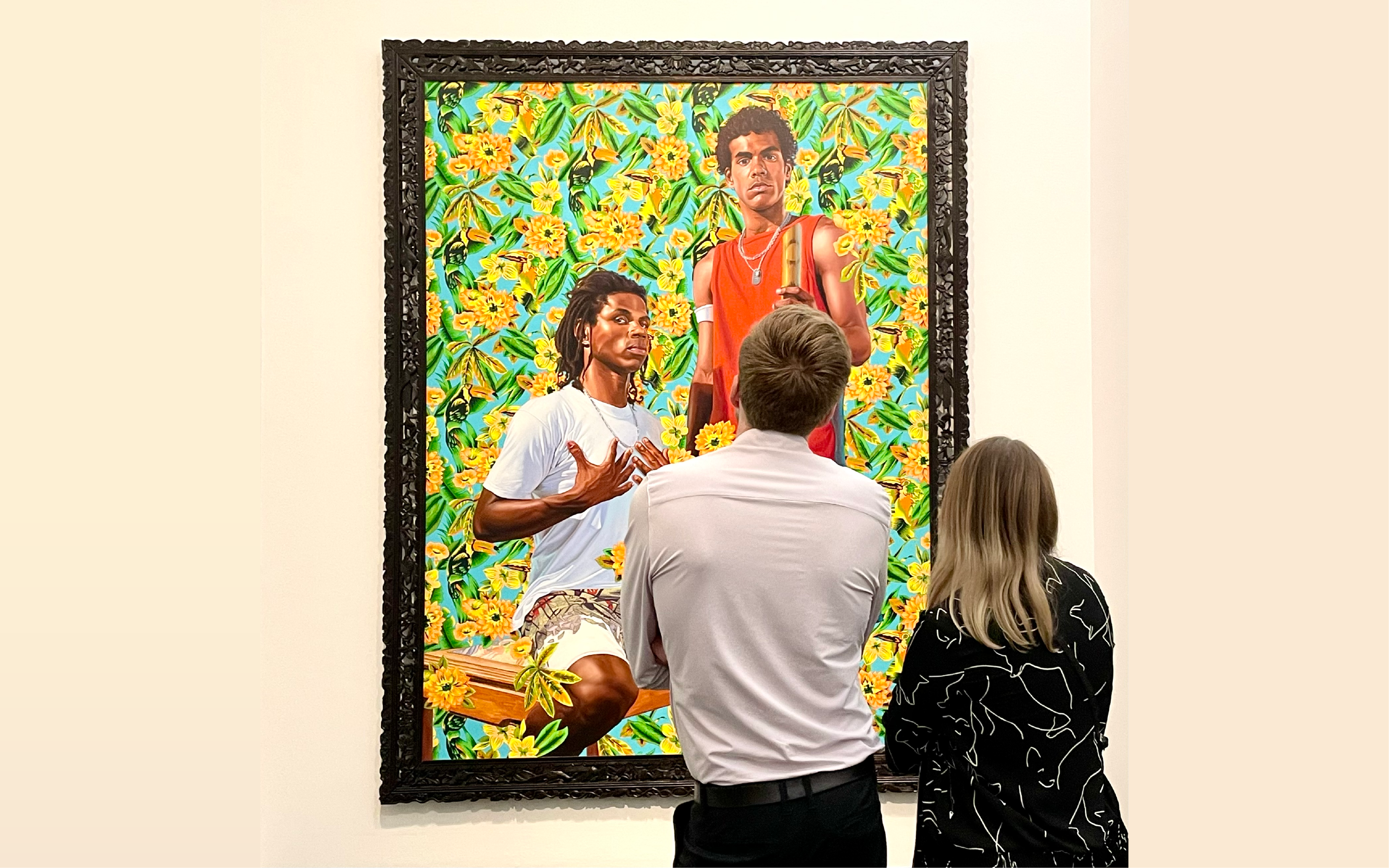 Bellevue Arts Museum
Friday - Saturday, 11am - 8pm
Sunday, 11am - 5pm
Bellevue Arts Museum Fair starts at BAM. One of a few museums in the nation dedicated to the exploration of art, craft, and design, BAM offers an exciting mix of art created in the Northwest and around the world. Take a break from the heat (we hope!) and be swept away by the dynamic exhibitions. Free.
BAMboozle Stage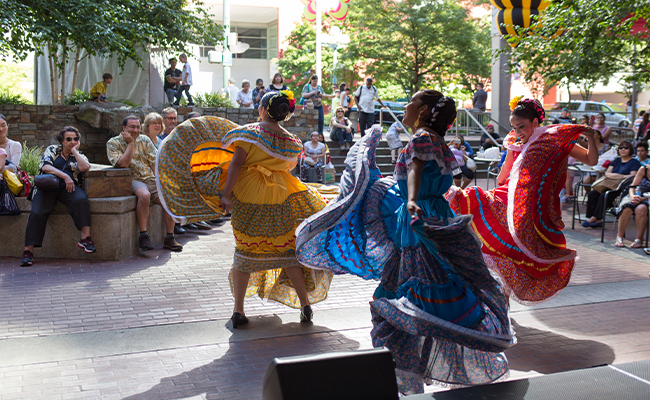 Bellevue Square, Fountain Court
Friday – Sunday

Calling kids of all ages! Come check out this awesome stage featuring local music and dance for kids. Enjoy our exciting performances ranging from jazzy Blues to colorful fusion of music and movement of contemporary dance from West Africa.
Located in the Macy's Fountain Area directly across the street from the Museum. Free.
Volunteers
Join The Bellevue Arts Museum for our biggest event of the year, the 2023 BAM ARTSfair! 
Get involved with one of the largest, most prestigious art festivals in the Pacific Northwest, where you can see performance art, live music, artist demonstrations, unique handmade crafts, and assist children in making their own art!
We are seeking enthusiastic individuals with a love of art who want to get involved in their community. Volunteers will assist in a variety of capacities, and once you are registered, you can pick the opportunities that best fit your interests and availability.
All volunteer positions have been filled for this year! Please check back for updates about our ARTSfair 2024 openings!
2022 Winners
Michelle  Aitken,  Michelle Aitken Ceramics, WA
Julia Bernadsky,  Untamed Hearts, NJ
Constantin Hapaianu,  WA
Matthew Hatala, Woodturner Inc., GA
Katzie Hughes,  Scott Templin, Hughes & Templin, MT
Kathy Edelman Hutchinson,  Hutchinson Handwoven, WA
Mark Lewanski , MI
Mychal Mitchell,  Iona Handcrafted Books, WA
Fortune Sitole, Fortune's Gallery, CA
Jay Younger, Younger Woodworks, OR