Exhibitor Info
Thank you for applying for the Bellevue Arts Museum 2023 Arts Fair! The application period is now closed and we are busy completing the artist review and jurying process. 
We received so many amazing applications from both new and returning artists! We will be sending a follow-up email to let you know of your acceptance status soon.
If you have any questions or would like to be added to the mailing list, please email artsfair@bellevuearts.org.
For additional information, please download 2023 Fair prospectus
Important Dates
| | |
| --- | --- |
| Submission Deadline | Wednesday, February 10, 2023 |
| Jury Process | February 2023 |
| Notifications Sent | Early March 2023 |
| Registration & Payments Due | Wednesday, March 30, 2023 |
| Booth Assignments Sent | Monday, April 3, 2023 |
| Cancellation Date & Refunds | Monday, May 1, 2023 |
| Exhibitor Load In | Thursday, July 27, 2023 |
| BAM Arts Fair | July 28 - 30, 2023 |
| Exhibitor Load Out | Sunday, July 30, 2023 |
Jurors
E. Michael Whittington
Executive Director
Bellevue Arts Museum
Ryan James
Gallery Director
Ryan James Fine Art
Cappy Thompson
Artist and former BAM Trustee
Inquiries?
For additional information contact artsfair@bellevuearts.org.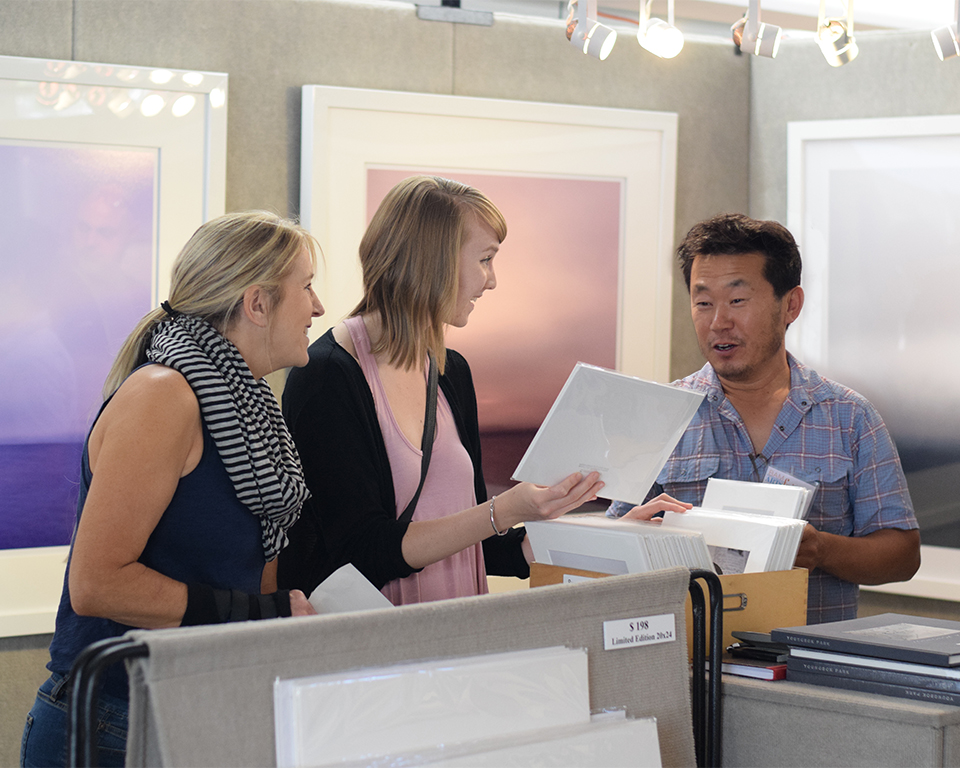 Concessions
The 77th annual Bellevue Arts Museum Arts Fair is the Pacific Northwest's leading arts and crafts festival and is scheduled for July 28–30, 2023 in downtown Bellevue. We work with an estimated 15 food vendors to provide high quality food and beverages to hundreds of thousands of fairgoers. Vendors will be considered based on menu, booth signage, booth structure, and décor. Bellevue Arts Museum is searching for both innovative menus and experienced concessionaires. Applications are closed. Please check back for Arts Fair 2024 updates.
If you have any questions, please reach out to artsfair@bellevuearts.org.
Timeline
Thursday, June, 8th: Final Application Date
Thursday, June 15th: Notice of Acceptance
Thursday, July 6th: Insurance, UBI#, temporary licensing and final payments due
Thursday, July 13th: Load in information sent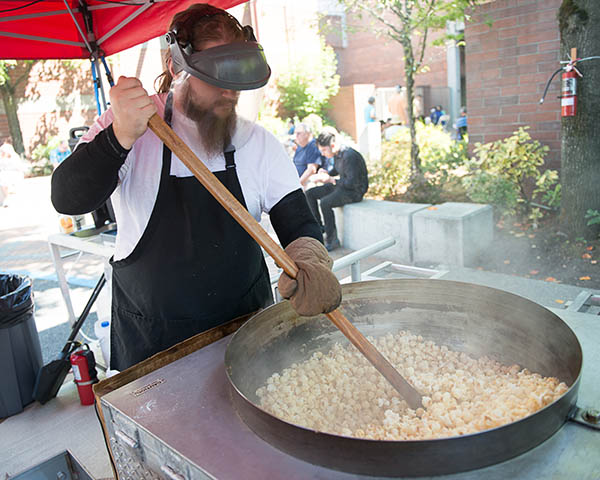 Volunteers
Interested in volunteering at the BAM Arts Fair? We'd love to have you be part of this wonderful event! Volunteers assist with a range of activities, including but not limited to: booth sitting, working at Kids Fair and the Artist Lounge, craft activities at the BAMboozle stage, and much more! If you would like to apply, please fill out an application at this link. Once accepted, you will be able to sign up for shifts that best fit your schedule.
If you have any questions or concerns, please contact Colleen Shelton, Manager of Volunteer Programs, at colleens@bellevuearts.org.