BAM Members are invited to celebrate the opening Preston Wadley: Abstract Truth on Member Preview Day!
Be the first to see Abstract Truth, featuring art books and photographs by Preston Wadley, focusing on the themes of race, identity, local history, and the history of photography. The work is evidence of change, of historical revision and reflection on the connection to what has already been and an ever-evolving present. Wadley encourages viewers to engage with his work on more than just a visual level. Each book tells a story, and he wants you to listen.
BAM Members of all levels are invited to this special all-day preview. Not a member? Join us today 
Entry to member day is free for current BAM members. Guests of members are welcome and will be asked to pay full admission.
Bellevue Arts Museum
Free for Members. Registration is not required, but appreciated.
About the Artist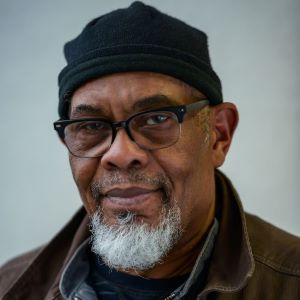 Preston Wadley is Professor Emeritus of Fine Arts at Cornish College of the Arts, a beloved art educator and longstanding member of the local artistic scene, having taught in the area's oldest art school. His incorporation of photography into book arts is both technically unique and conceptually rich; he is a philosopher at heart. This will be Wadley's most comprehensive solo exhibition to date.
Image credit: Winifred Westergard