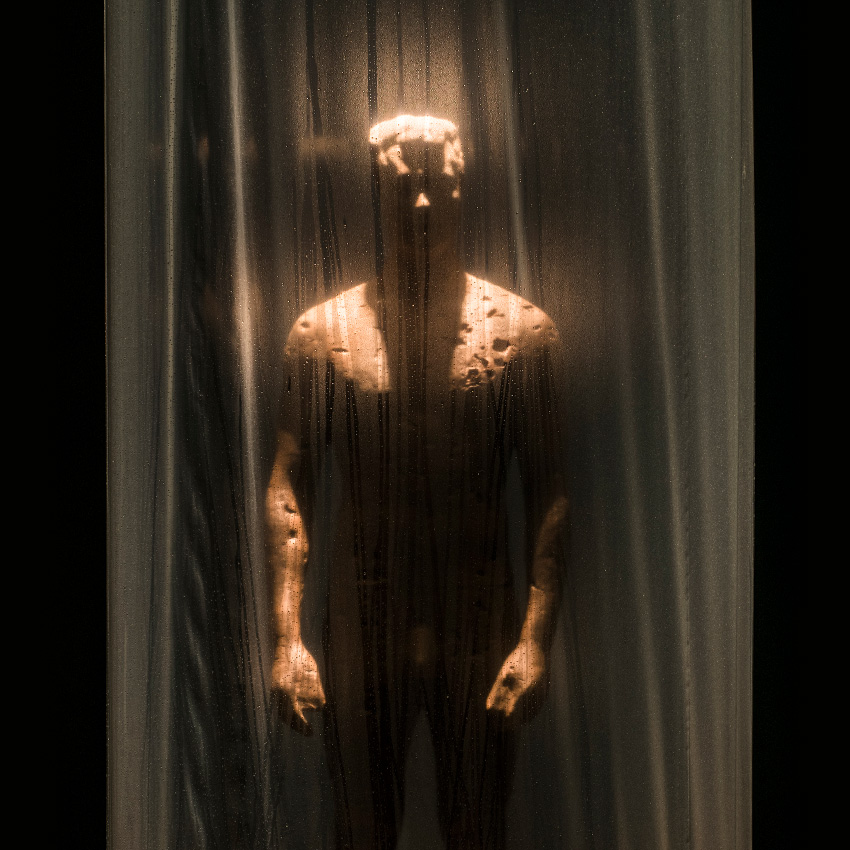 October 20, 2017 - March 25, 2018
Walter McConnell
Itinerant Edens: A Measure of Disorder
Walter McConnell is best known for his unfired clay installations. Sealed in terrarium-like enclosures, his work addresses the relationship between nature and culture. For the Bellevue Arts Museum McConnell will create an ambitious new installation modeled on a recent project, Of Fable and Facsimile, which featured a sculptural, inter-generational portrait of the artist, his father, and his nephew rendered in fresh clay. McConnell's earthen forms—sustained momentarily in their fictional landscapes—appear fragile and ghostly, positing impermanence as the inevitable condition of natural systems. The figure's encapsulation is not simply a convenience of display, but rather an act of preservation; like a terrarium of rare flora these atmospheric capsules become veiled in condensation as light and heat draw moisture from the earthenware clay over the course of the exhibition.
The figures in the installations are digitally scanned and prototyped from live models. A full-body scanner, housed in the School of Human Ecology at Cornell University, produces the data files, which are CNC milled or 3D printed; from these, plaster molds are made. The figures in the installation are terracotta clays, cast and pulled from these molds. Itinerant Edens offers a look at intersections between analogue and digital processes in the service of art, illustrated through the device of the human figure.
McConnell's work has been widely exhibited internationally and in venues across the US, including Denver Art Museum, MassMoca, the Philadelphia Museum of Art, and the Freer/Sackler Galleries of the Smithsonian.
October 9 – 20, 2017
Walter McConnell and assistants are on-site for two weeks to create the component parts of his exhibition.
The following is a time lapse of that installation:
December 4, 2017
Mold has started to grow in many of the capsules. Water drawn from the unfired clay forms as condensation and then drips down the plastic.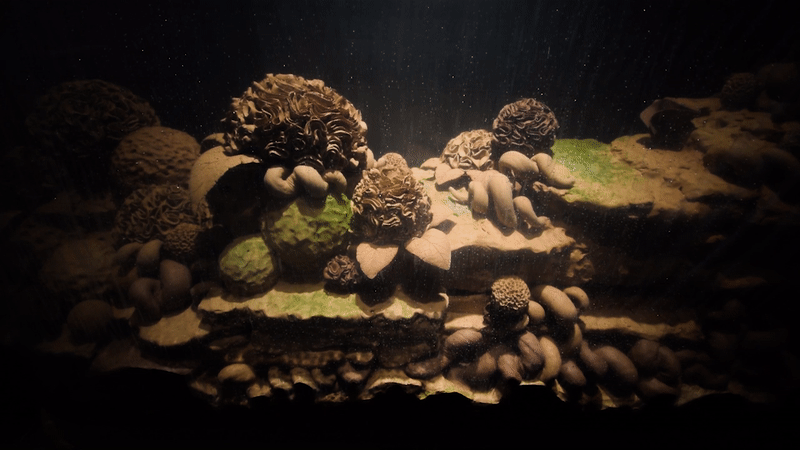 February 12, 2018
Mold continues to develop in the capsules.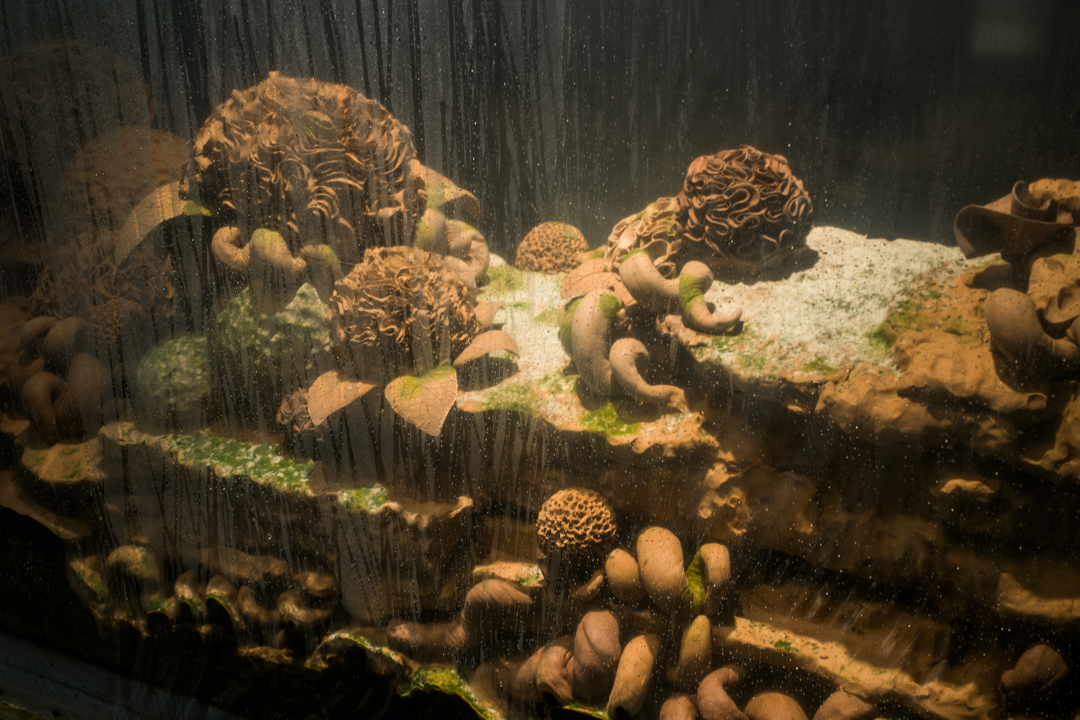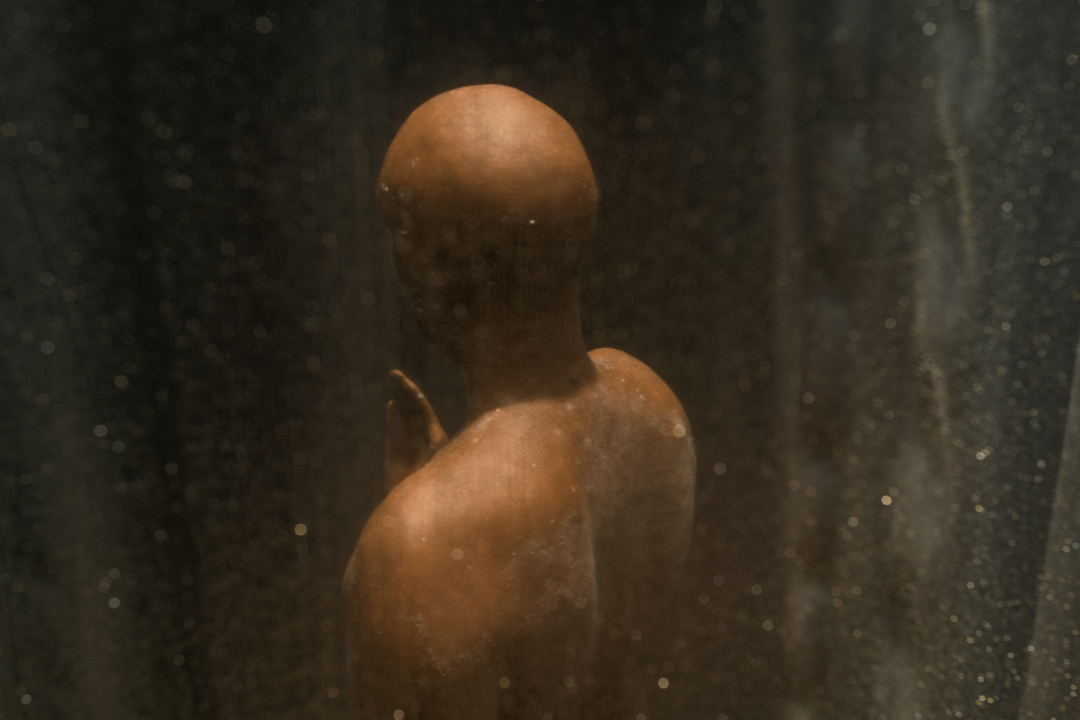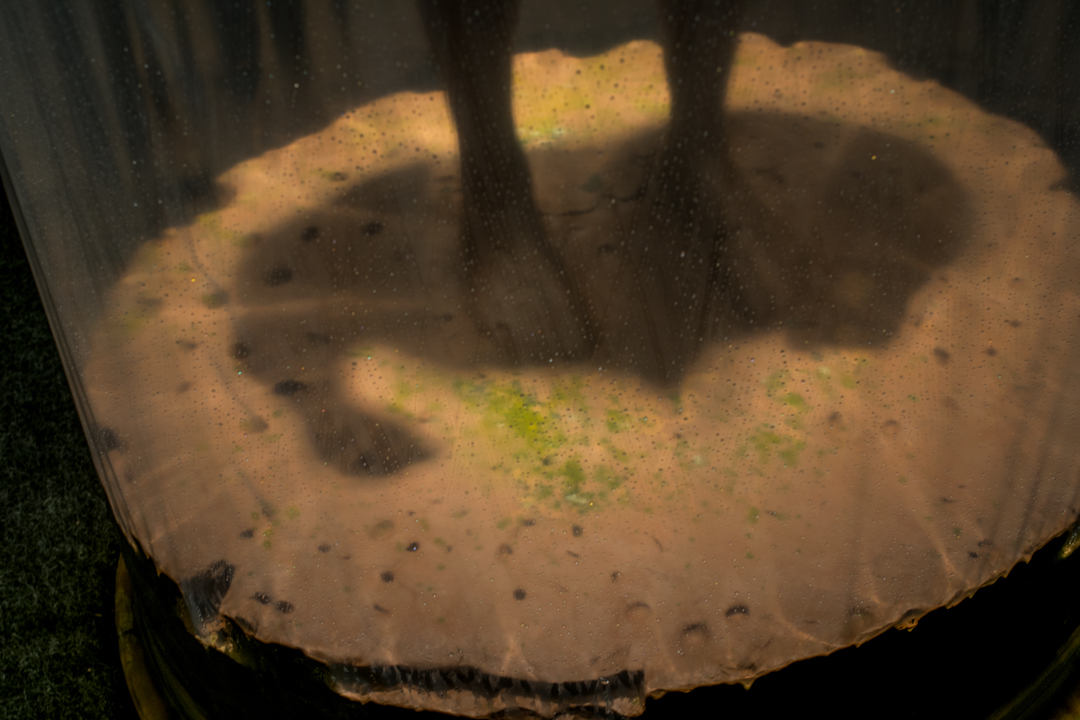 About the Artist
Walter McConnell is a professor of Ceramic Art at Alfred University's School of Art and Design. Born in Philadelphia in 1956, McConnell studied at the University of Connecticut, Storrs (BFA Sculpture, 1979) and Alfred University (MFA, Ceramic Art, 1986). He is the recipient of numerous grants, including awards from the Bemis Foundation, The New York Foundation for the Arts, The Tiffany Foundation, The Joan Mitchell Foundation, and The European Ceramic Work Center. McConnell's sculpture has been featured in exhibitions at venues such as Harvard Center for the Arts; Denver Art Museum; The Philadelphia Museum of Art; Mass MOCA; and The Freer/Sackler Galleries of the Smithsonian. He is represented by Cross Mackenzie Gallery in Washington, DC.
Exhibition Credit
Itinerant Edens: A Measure of Disorder is organized by Bellevue Arts Museum. Sponsored by 4Culture. In-kind support provided by Clay Art Center, DigiPen Institute of Technology, and Pottery Northwest. Accommodations provided in part by AC Hotel Bellevue, a boutique hotel experience by Marriott.