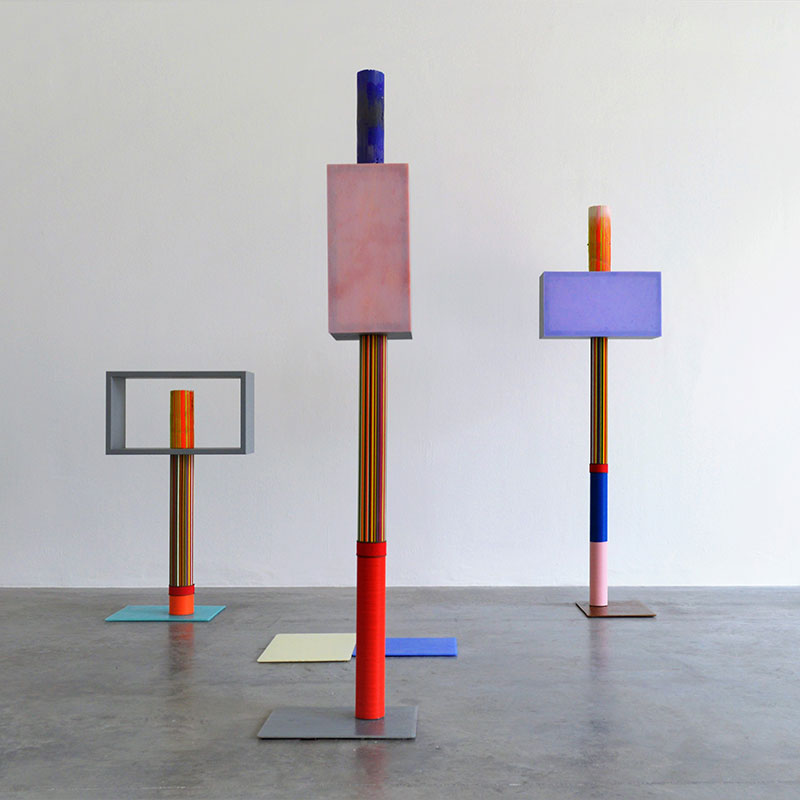 January 21, 2022 - May 29, 2022
Tg
Transitions in Kiln-Glass
Transitions in Kiln-Glass
Bullseye Projects is pleased to partner with Bellevue Arts Museum to present Tg: Transitions in Kiln-Glass, a touring exhibition featuring the best of contemporary kiln-glass art, design, and architecture, selected through a juried competition with applicants from around the globe.
For twenty years, Bullseye Glass Co. highlighted and awarded rising talent in the field of kiln-glass through the juried exhibition, Emerge, which was exhibited at Bellevue Arts Museum in 2016 and 2018. When Emerge was developed, kilnforming was a relatively nascent method of glassmaking and the competition was a way to feature the medium and encourage artists to explore kiln-glass. The transformation of Emerge into Tg: Transitions in Kiln-Glass reflects the vibrant community of kiln-glass artists that has arisen since Emerge was first introduced.
Tg: Transitions in Kiln-Glass continues the support of academic programs and emerging artists originated by Emerge by reserving award categories for students in university programs and those who are just beginning to work in the field. In addition to award categories that are open to artists and designers of all levels and processes, Design and Architectural Glass have been given their own categories, recognizing the remarkable level of work being done in these areas.
Tg refers to the glass transition temperature that lies near the center of the region in which the material shifts between behaving like a solid and behaving like a liquid. This metamorphosis embodies the ethos of kiln-glass, the transformation that occurs when glass softens and yields to the fierce heat of the kiln. Tg: Transitions in Kiln-Glass offers viewers an opportunity to explore the aesthetic choices, conceptual frameworks, and technical innovations of contemporary kiln-glass by artists from the US and abroad.
Submissions for this exhibition were juried by Michael Endo, Co-Director of High Desert Observatory, Advisor at Yucca Valley Material Lab, and Curatorial Consultant at Bullseye Projects; Helen Lee, Head of Glass at University of Wisconsin-Madison and Director of Glass Education Exchange (GEEX); and Namita Gupta Wiggers, Founding Director of the MA in Critical Craft Studies at Warren Wilson College and Director and Co-Founder of Critical Craft Forum.
Bullseye Projects is part of Bullseye Glass Company, a manufacturer of colored glass for art and architecture based in Portland, Oregon, with worldwide distribution and a strong commitment to research, education, and the promotion of glass art.
| | | |
| --- | --- | --- |
| Julie Alland | Anthony Amoako-Attah | Heike Brachlow |
| Evan Burnette | Hyesook Choi | Wai Yan Choi |
| Cobi Cockburn | Vanessa Cutler | Jerre Davidson |
| Karola Dischinger | Celia Dowson | Hannah Gason |
| Andy Gersh | Cable Griffith | David Hendren |
| Bonnie Huang | Saman Kalantari | Te Rongo Kirkwood |
| Ana María Nava | Sibylle Peretti | Verity Pulford |
| Ana Laura Quintana | Bruno Romanelli | Lara Saget |
| Helen Slater Stokes | Judy Tuwaletstiwa | Abegael Uffelman |
| Kseniia Vekshina | Norwood Viviano | Cheryl Wilson Smith |
Award Recipients
Gold Award
Saman Kalantari

Silver Award
Anthony Amoako-Attah

Bronze Award
Heather Slater Stokes
Architectural Award
First Place
Cable Griffith

Second Place
Te Rongo Kirkwood
Design Award
First Place
Te Rongo Kirkwood

Second Place
Celia Dowson
Academic Award
First Place
Wai Yan Choi

Second Place
Anthony Amoako-Attah
Emerging Artist Award
First Place
Abagael Uffelman

Second Place
Lara Saget
Exhibition Credit
Tg: Transitions in Kiln-Glass is organized by Bullseye Glass Company in Portland, Oregon and juried by Michael Endo, Helen Lee, and Namita Gupta Wiggers. The local presentation of this exhibition is curated by Michael Endo. Media sponsor: KCTS 9. In-kind support from Seattle SignShop.