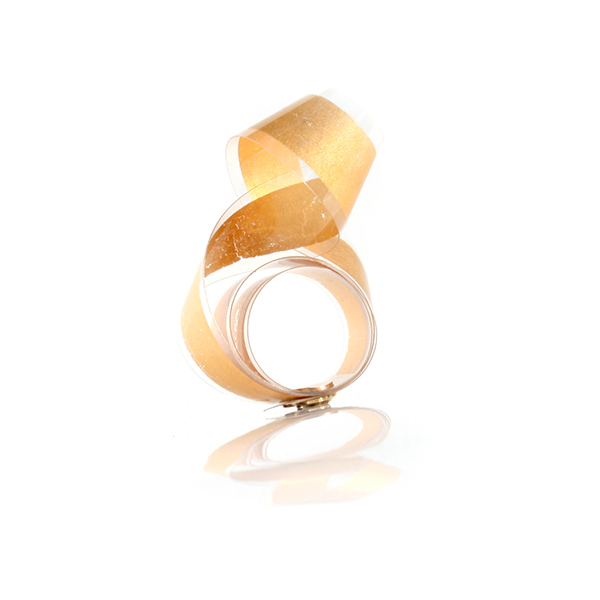 May 26, 2011 - October 26, 2011
Think Twice
New Latin American Jewelry
New Latin American Jewelry
"... beautiful wearable art... infused with strong stories and emotion." - The Jaunty Magpie
"... a most unusual jewelry exhibition with fascinating objects that speak to past and present. It's well worth a visit." - Nancy Worssam, The Seattle Times
"The show will explode your definition of 'jewelry,' open your eyes to new ways of storytelling, and inspire all kinds of ideas about personal expression." - Seattle Metropolitan Magazine: Wear What When
Latin America, with an extensive territory that covers twenty million square kilometers and a population well over five hundred million people, is one of the most diverse regions in the world. Still, Latin Americans share deep bonds across the vast continent. An exuberant, varied, and colorful natural environment; a rich and advanced pre-Columbian civilization; similar historical processes and heterogeneous cultural influences are all factors that unite the Latin American experience. Latin America has forged a common language that conveys its contemporary identity through language, food, art, and not least of all, jewelry.
As an art form, jewelry in Latin America has developed at its own pace, going through several paradigm shifts, each further expanding its expressive vocabulary and potential. From the strong ritual, mystic, and symbolic function of adornment in the pre-Columbian era to the shiny opulence that distinguishes members of Mexican drug cartels, Latin Americans have always had a profound and intricate relation to jewelry.
Today, a new generation of artists from the continent is interested in exploring that relationship and observing jewelry outside its conventional frame. In the last ten years, thanks to the Internet and to foreign publications, Latin American jewelry makers have been able to learn about the work of their European colleagues, yet only a few of them have had significant exposure beyond their own countries.
Think Twice aims to rectify this imbalance, offering the international audience a glimpse of the history of jewelry in Latin America and a comprehensive view of its contemporary development, drawing attention to the unique and innovative ways in which visual artists and jewelry makers born or living in Latin America view and relate, through their work, to such a diverse continent. The artists in this exhibition illustrate that Latin American jewelry today is tremendously varied in its scope: figurative or abstract, conceptual or symbolic, traditional or experimental. It intersects between the conventionally distinct categories of craft, visual art, and design, and fuses seemingly diverse references, concepts, and materials.
To bring some clarity to Latin America's complex culture and history, the exhibition has been organized around three themes: addressing the continent's past through work completed in the last half of the previous century, investigating the unique fusion of ethnic influences in the region, and exploring the region's ever-changing socio-political realities.