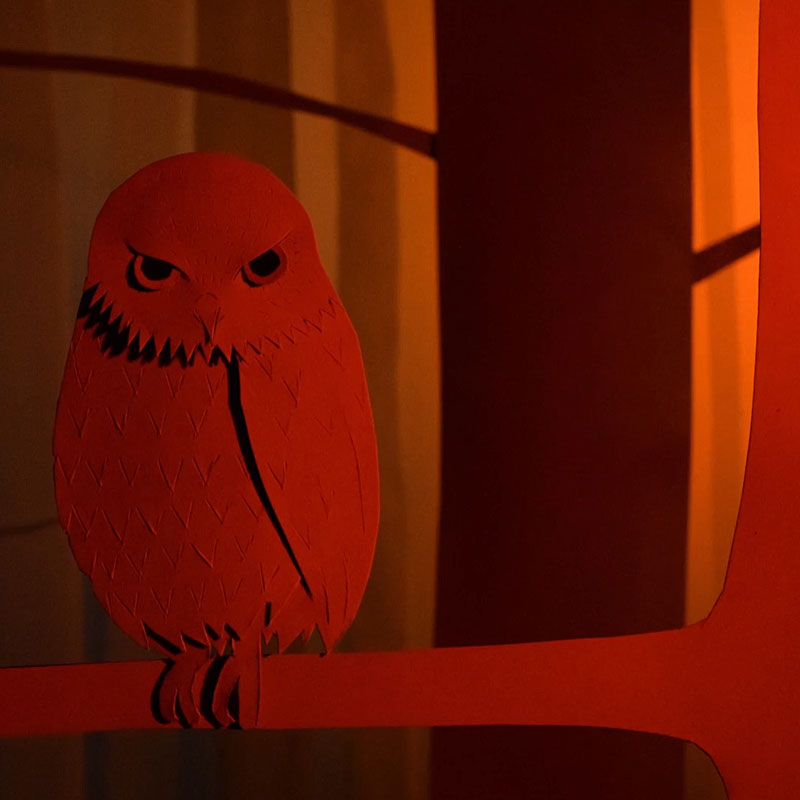 June 30, 2017 - October 22, 2017
Tess Martin
Ginevra
Tess Martin
Ginevra
2017
3 minutes 42 seconds
stop-motion animation of paper cut-outs
Based on Percy Shelley's Poem The Dirge (itself based on the Florentine urban legend of Ginevra degli Almieri, who is rumored to have woken up a full day after her supposed death), Ginevra tells the tale of a woman mourning the murder of her daughter, only to find that the death is not quite the ending that she expected. Though technically unfinished upon Shelley's untimely death, his wife Mary Wollstonecraft (author of Frankenstein) published the last completed segment of the poem in 1824, allowing the mysteries of its meaning and the ambiguities of an untold ending to live on in the public consciousness.
This film is part of a series of short animations based on poetry called Cinematic Campfire Poetry, supported by the IFP Screen Forward Lab and produced by Monticello Park Productions. Director Tess Martin wrote the film to fit the poem, and animated it using paper cut-outs on a multi-plane animation stand, one frame at a time.
Tess Martin is an independent animator who works with cut-outs, ink, paint, sand or objects. Her films have displayed at galleries and festivals worldwide. In addition to her personal and commissioned work, Tess is also passionate about animation community. She has run and moderated the monthly Manifest Animation Show & Tell events in Rotterdam since October 2014 and she is the founder of Haptic Animation Amplifier, a small non-profit that archives & distributes animation from the Pacific Northwest of the USA and offers resources for animators worldwide. She writes about the world of independent animation for Cartoon Brew and other publications and lectures occasionally at universities in the Unites States and the Netherlands.
Exhibition Credit
Tess Martin: Ginevra is organized by Bellevue Arts Museum and curated by Lucile Chich and Benedict Heywood.