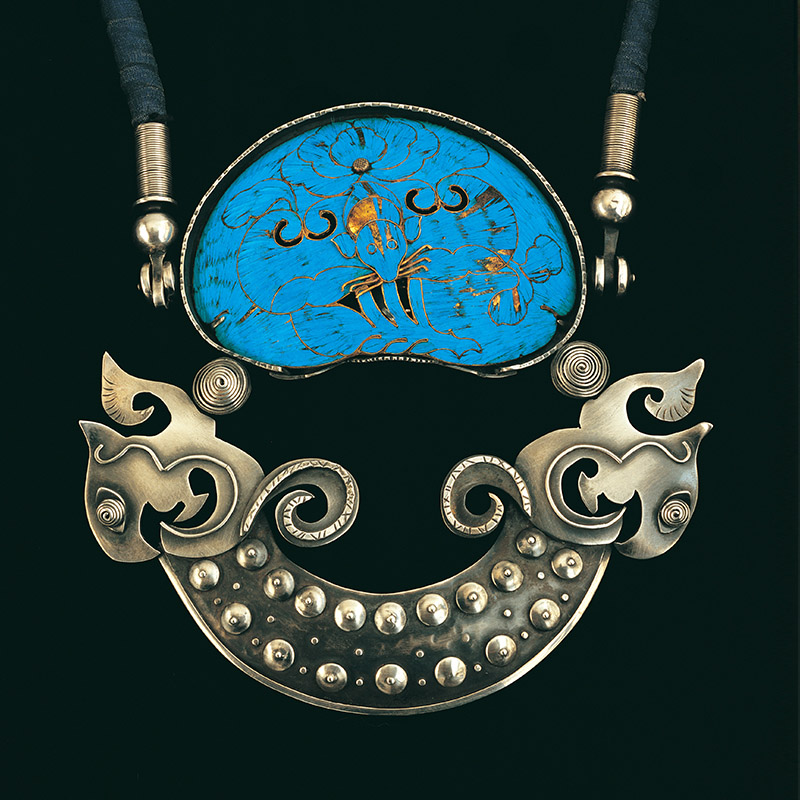 September 21, 2006 - February 18, 2007
Dim Sum at the On-On Tea Room
The Jewelry of Ron Ho
Bellevue Arts Museum is proud to present a mid-career retrospective of one of the Northwest's shining stars, Ron Ho, celebrating the fertile tradition of contemporary jewelry in the Northwest.
Either by using materials enriched by cultural associations like the Chinese jade found in carved Chinese buttons; the Eskimo ivory of fishing harpoons; the African ebony of wooden beads; or by referring to a visual vocabulary of objects deeply bound to cultural customs and traditions such as Chinese chairs, profiles of dragons, and Asian temples, Ron Ho's work delivers an experience of exoticism pregnant with suggestions of cultural struggle. This is critical in underpinning the relevance of Ron Ho's retrospective exhibition, particularly significant in Seattle and the Pacific Northwest, a region bonded to its own pervasive in-betweenness.
Curator Stefano Catalani notes, "Such suggestive in-betweenness is paramount to understanding and positioning Ron Ho's oeuvre in a proper light, especially in consideration of his personal quest for cultural roots—his search for 'becoming Chinese'—a journey back to a cultural sphere to which to belong." This is another significance to Ho's body of work and its importance in a retrospective exhibition. The exhibition enables the Museum and its visitors the opportunity to explore Ron Ho's exceptional expression, imbued by his lifelong quest for identity and placement.
This retrospective exhibition features a collection of approximately 50 jewelry pieces—necklaces and pendants—spanning four decades of artist's creativity. From the first and pivotal piece All Fall Down, created in 1969 from the influence of Ramona Solberg's found-object pieces, to the necklaces inspired by his travels throughout Afghanistan, Thailand, Nepal, Vietnam, and Indonesia, the exhibition explores the artist's maturation of a sensibility for the Asian world and the coming to terms with his Chinese heritage.
Born in Hawaii in 1936 and raised by parents brought up in traditional Chinese customs, Ron Ho experienced from childhood the contrasts between adherence to old Chinese beliefs and the lure of the contemporary American lifestyle. Additionally, the cultural diversity of the Hawaiian ethnic landscape nourished the young artist's fascination for other cultures and their material expressions, which later became a relevant part of his artistic practice.
In Seattle, where he moved as a young adult to study art at the Pacific Lutheran University, Ho was further assimilated into the mainstream of American life. A found-object jewelry course with the dynamic teacher Ramona Solberg changed the direction of his artistic career, switching his allegiance from painting to jewelry.
Exhibition Credits
Organized by Bellevue Arts Museum and sponsored in part by the generosity of the Rotasa Foundation, Friends of Ron Ho and media sponsor KUOW.