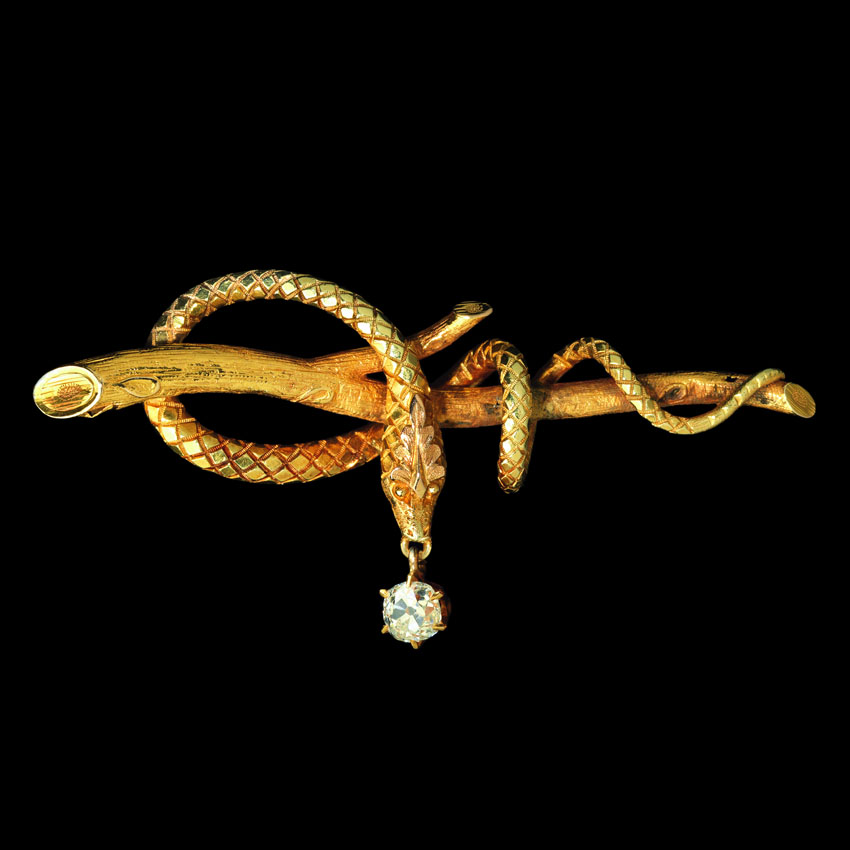 March 13, 2015 - June 07, 2015
Read My Pins
The Madeleine Albright Collection
Read My Pins: The Madeleine Albright Collection showcases over 200 pins which former U.S. Secretary of State Madeleine Albright famously used to make poignant diplomatic statements. The works on view span more than a century of jewelry design and include fascinating pieces from across the globe selected by Albright for their symbolic, rather than material, value. The exhibition explores the stories behind these brooches as well as their historical and artistic significance, highlighting jewelry's ability to communicate in a nonverbal yet powerfully articulate way.
Albright's use of jewelry as a form of nonverbal communication began after Saddam Hussein's press referred to her as an "unparalleled serpent." The then U.S. Ambassador to the United Nations responded by wearing a golden snake brooch to her next meeting with Iraqi officials. This provocative act of adornment led to a career-long relationship between Albright's diplomatic point of view and her jewelry. "I found that jewelry had become part of my personal diplomatic arsenal," Secretary Albright said. "While President George H.W. Bush had been known for saying 'Read my lips,' I began urging colleagues and reporters to 'Read my pins.'"
Madeleine Albright was named the first female Secretary of State in 1997 and became, at the time, the highest ranking woman in the history of the U.S. government.
Exhibition Credit & Sponsors
Read My Pins: The Madeleine Albright Collection has been organized by the Museum of Arts and Design, New York. Generous support for this exhibition was provided by Bren Simon and for the exhibition catalogue by St. John Knits. The local presentation of this exhibition is curated by Stefano Catalani and presented by Fred Meyer Jewelers.