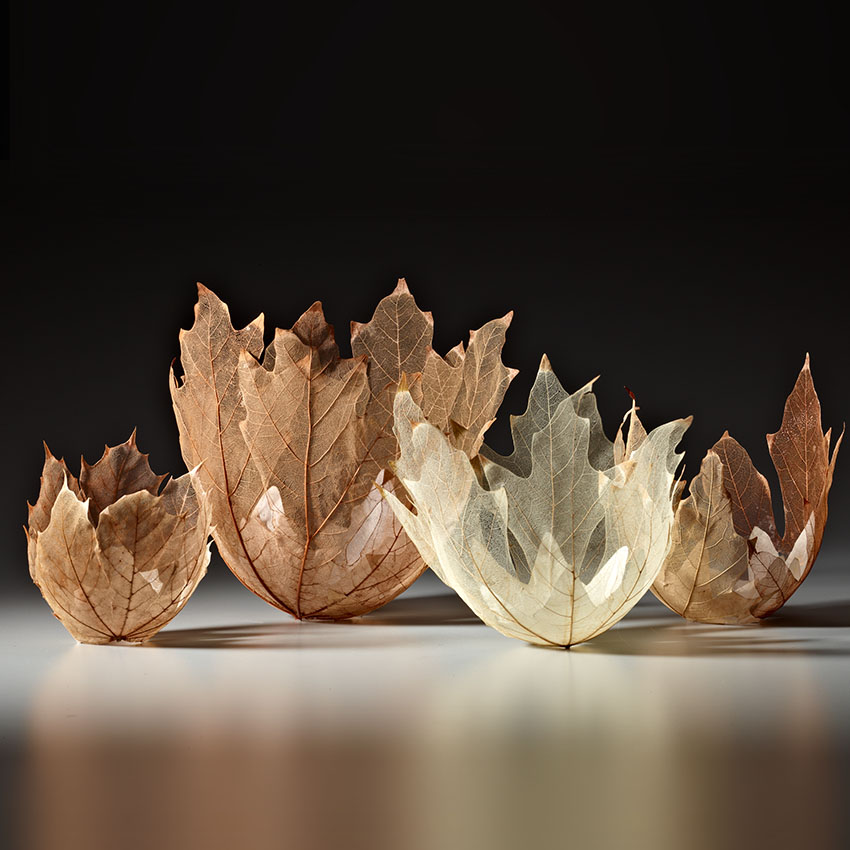 July 03, 2015 - October 18, 2015
In The Realm of Nature
Bob Stocksdale & Kay Sekimachi
Recognized as the patriarch of American woodturning, Bob Stocksdale (1913-2003) spent over 50 years on a quest to unveil the compelling beauty hidden in wood from around the world. Rivers of wood grain, rhythms of growth, and traces of infestation enliven the simplicity of his expressions in lathe-turned bowls. Kay Sekimachi, a master of complex weave structures, has made an equivalent impact on the field of contemporary textiles. Sharing with her late husband a reverence for materials and an approach that is grounded in the realm of nature, Sekimachi creates distinctive pieces from natural materials such as linen, decaying leaves, shells, and grass, and pairs them with motifs inspired by nature.
The exhibition celebrates the parallel paths taken by these two figures, two of the most revered artists in American craft history. In the Realm of Nature traces the roots of their respective work, beginning with Bob Stocksdale's internment as a conscientious objector at four Civilian Public Service Camps and Kay Sekimachi's internment as a young Japanese-American woman at the Topaz Relocation Center in Delta, UT. The stories of their artistic development exemplify many of the determinative forces shaping contemporary American craft. As a self-taught and self-directed artist, Stocksdale demonstrates the strong pragmatism of the folk roots of craft, while Sekimachi reflects the assimilation of European education and influences from other cultures. The couple married in 1972. The exhibition reveals the creative partnership in life and art of these two pioneers in American Craft.
Exhibition Credit
In the Realm of Nature: Bob Stocksdale & Kay Sekimachi is organized by Mingei International Museum, San Diego, California. The local presentation of this exhibition is curated by Stefano Catalani.