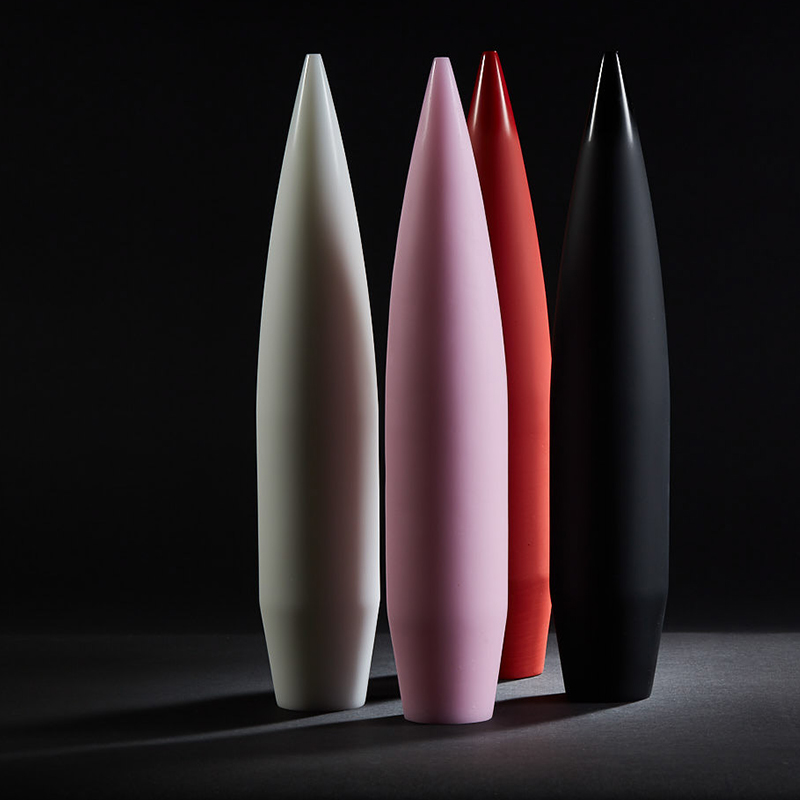 August 23, 2019 - January 12, 2020
Emerge/Evolve 2018
Rising Talents in Kiln-Glass
Emerge/Evolve 2018: Rising Talents in Kiln-Glass showcases an international host of emerging artists whose cutting edge work in kiln-glass (or kilnformed glass) offers a different perspective on the medium. Bullseye Glass Company started the Emerge competition 18 years ago as a commitment to emerging artists working in kilnformed glass. Bullseye's Emerge 2018 featured 43 finalists—representing 12 countries. The Bellevue Arts Museum exhibition features award winners from the Emerge 2018 competition alongside new work from four former Emerge finalists  and award winners showcasing the evolution of their talent. 
Bullseye Glass Company is a small factory in Portland, Oregon. Founded in 1974 by three recent art school graduates, the organization promotes glass art around the world through its initiatives, which include developing new methods of glass fabrication, hand-fabricating colored glass for artists and architects, facilitating research and education in the field, and hosting collaborative artist residencies.
The exhibition is accompanied by a full-color catalog featuring artist statements and biographies, interviews with the Emerge 2018 jurors, and an introduction by Director of Bullseye Projects, Lani McGregor.
Emerge 2018 Jurors

Benedict Heywood
​Executive Director, Bellevue Arts Museum

Heidi Schwegler
Artist/Founder, Yucca Valley Material Lab

Diane Wright 
Curator of Glass & Decorative Arts, Toledo Museum of Art

Evolve 2018 Artists


Evolve 2018 features former Emerge finalists and award winners:
Cobi Cockburn
(Emerge 2006)

Joanna Manousis
(Emerge 2010)

Cassandra Straubing
(Emerge 2010)

 

 

Kathryn Wightman
(Emerge 2014)

 
Emerge 2018 Award Winners


Gold Award
Saman Kalantari

Silver Award
Clare Peters

Bronze Award
Dagmara Bielecka

 


Crossover Award
Allison Leigh Holt



 

Gold Academic Award
Joshua Kerley



Silver Academic Award
Rose-Mary Faulkner



Bronze Academic Award
Jade Tapson



Honorable Mention
Evelyn Gottschall Baker

Honorable Mention
Kalina Bańka

Honorable Mention
Andy Plummer



Exhibition Credit
Emerge/Evolve 2018: Rising Talents in Kiln-Glass is organized by Bullseye Glass Company in Portland, Oregon and juried by Benedict Heywood, ​Heidi Schwegler, and Diane Wright . The local presentation of this exhibition is curated by Michael Endo, independent curator. In-kind support from Seattle SignShop.