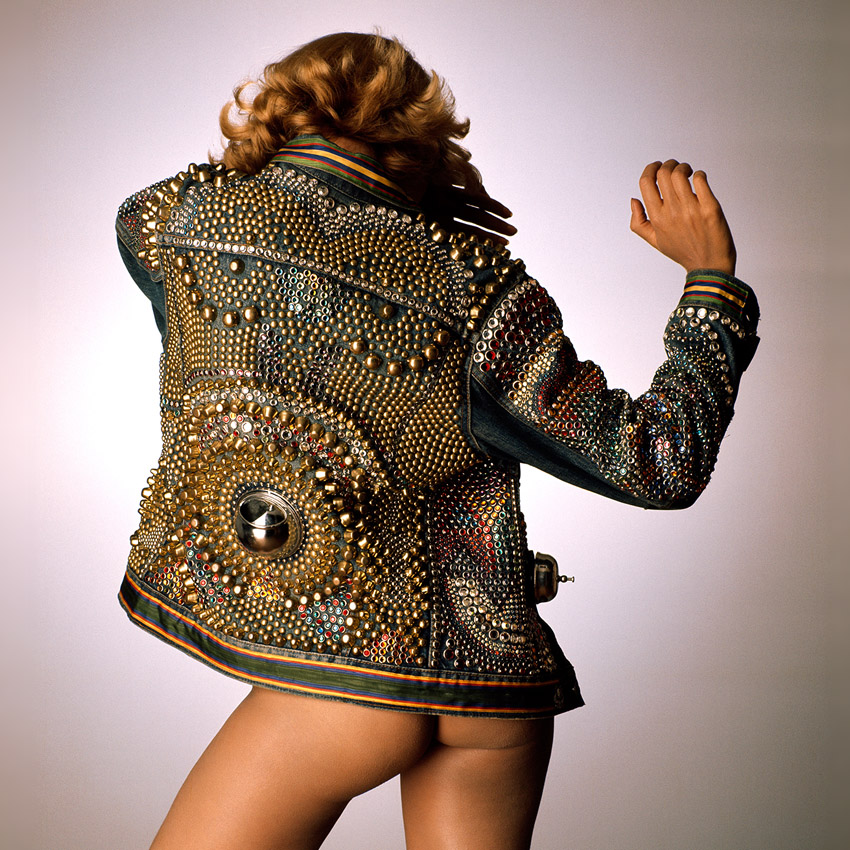 September 04, 2015 - January 10, 2016
Counter-Couture
Fashioning Identity in the American Counterculture
Counter-Couture celebrates the handmade fashion and style of the 1960s and 1970s. Often referred to as the hippie movement, the Counterculture of the era swept away the conformism of the previous decade and professed an alternative lifestyle whose effects still resonate today.
Moved by the rejection of a materialist and consumerist interpretation of the American Dream, hippies embraced ideals of self-sufficiency and self-expression. With the Vietnam War protests and the civil rights movement as a backdrop, Counterculture youth shunned the cultural standards of their parents, embraced the struggle for racial and gender equality, used drugs to explore altered states of consciousness, and cultivated a renewed dimension of spirituality.
Amidst a counterculture whose values celebrated everyone's hands, minds, and intuition, fashion—and more essentially, personal style—proved a transcendental tool toward self-realization, enlightenment, and freedom from conventions. Counter-Couture exhibits garments, jewelry, and accessories of American makers who crafted the very reality that they craved, on the margin of society and yet at the center of an epochal change. The works on display encompass the ethos of a generation who achieved change by sewing, embroidering, and tie-dyeing their identity.
The exhibition captures the energy and character of the style and period through four lenses: Funk & Flash, Couture, Performance, and Transcendence. Each section tells a piece of this greater American story. Exhibited clothing takes on different roles—creating a social statement for political change, basking in freedom from trend, celebrating the body, and highlighting the true beauty of authentic personal style.