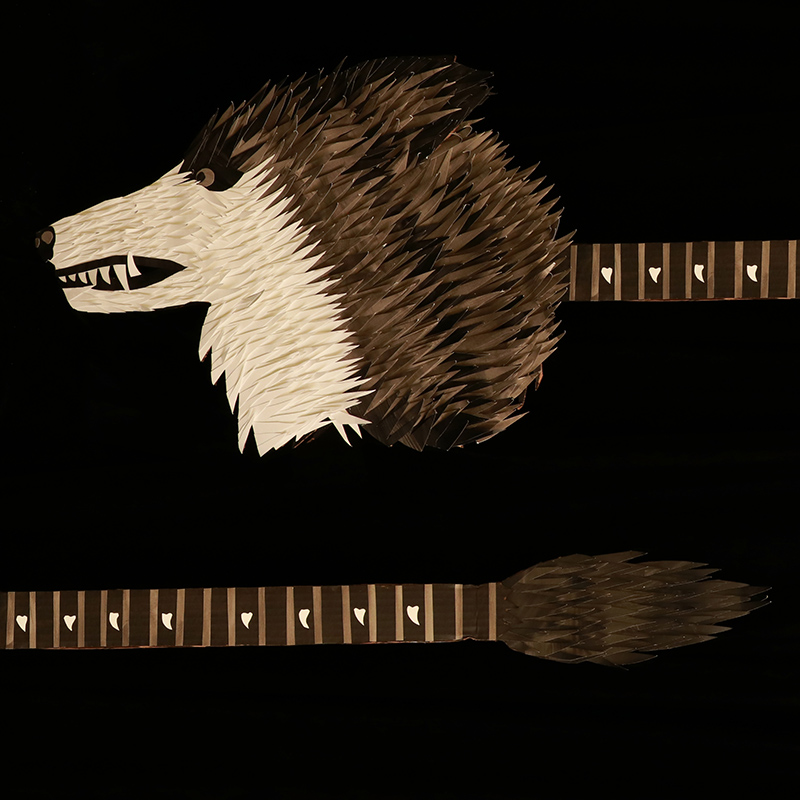 November 09, 2018 - April 14, 2019
Clyde Petersen
Merch & Destroy
For twenty years, Clyde Petersen was on the road as a tour manager for a series of Northwest-based punk and post-punk bands, including Laura Veirs, Earth, Aesop Rock, Little Wings, Kimya Dawson, and his own musical project, Your Heart Breaks. Merch & Destroy (a post-modern pun on the Iggy Pop track from 1973 and the drudgery of life on the road with a band, unpacking, pushing, and repacking band merchandise at each venue) is a heartfelt yet abject love letter to the touring rock band. The exhibition also marks the conclusion of this era in Petersen's life; after two years touring his animated autobiographical movie Torrey Pines (2016) he is ready for a break from the touring life.
These formative experiences—band arrives at venue, sets up, completes sound check, waits in the green room, breaks down and packs the van, sets off for next venue—are remixed and re-interpreted in Petersen's sunny, deadpan, and subversive style. Two large cardboard structures dominate the gallery. One is the traditional casework Ford Econoline, the workhorse van of the low-level touring band since the 1970s. The other is a life size representation of the performers green room, where the band awaits, in various states of dread, anticipation, and stupor, their appointment with their audience. Punk rock green rooms are oppressive and they stink; this one is worse than most.
Petersen says "The tour van is home on the road. It smells bad, it's packed too full and half the stereo won't work, but it's my bubble when I'm out in the world. The van means no personal space ever. It is an unsung agreement that draws a line between your van crew and the rest of the world. It's forced community. It's frustration. It's a place to sleep, to laugh about the night before, to drink a beer, to make a mess, and eventually, to be so glad to escape when you arrive home for a few weeks off the road."
On the walls hang cardboard musical instruments from Shredders: A Fantasy Guitar Store, created by Petersen and collaborator Darius X. The soundtrack for Merch & Destroy is drawn from the music that Petersen has shepherded across the world over his career.
Merch & Destroy was planned, assembled, and constructed over summer 2018 at Amazon Artist's Residency Studios in downtown Seattle.
Clyde Petersen is a Seattle-based artist, working in film, animation, music, installation, and fabulous spectacle. He is a member of the Transgender and Queer communities in Seattle. Clyde is the director of Torrey Pines, a autobiographical stop-motion animated feature film, which premiered in October 2016 and toured the world with a live score. His work has been featured around the globe in museums, galleries, and DIY venues.
Exhibition Credit
Clyde Petersen: Merch & Destroy is organized by Bellevue Arts Museum and curated by Benedict Heywood.