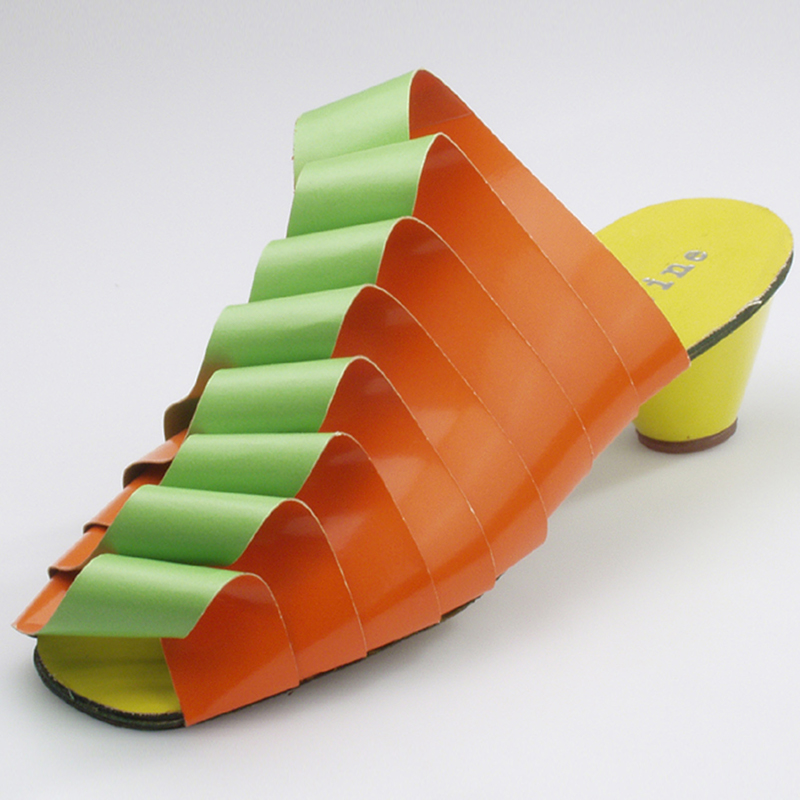 February 18, 2010 - June 16, 2010
Beth Levine
First Lady of Shoes
Beth Levine (1914 - 2006) was the first successful female shoe designer in an era and field dominated by men. In 1950, Beth and her husband started a shoe factory in New York where she designed shoes under his name, Herbert Levine. Finding her start as a shoe model, Beth was uniquely suited to understanding the needs of women's shoes, and was known for the comfort, wearability, and beauty of her designs. Both practical and whimsical, she is credited with numerous 'firsts' such as the Spring-o-lator and the topless 'No' shoe. While Beth's name remains virtually unknown, her designs are not, such as the iconic white go-go boots made famous by Nancy Sinatra's 1966 song, "These boots are made for walkin'." 
Over her long career, Beth popularized such styles as mules, stilettos, and fashion boots, and her shoes became favorites among designers and celebrities alike, from Halston to Geoffrey Beene, Marilyn Monroe to Cher, as well as four of America's First Ladies. A true visionary of the fashion world, she was honored in 1967 and 1972 with the Coty American Fashion Critics' Award, and was the only shoe designer ever to win the award twice.
Featuring ephemera and over 100 pairs of shoes and boots, this first-time retrospective explores the unbridled energy and creativity behind one of the greatest designers. Bellevue Arts Museum is pleased to be the premier US venue for this exhibition.
Exhibition Credit & Sponsors
Organized by The Dutch Leather and Shoe Museum and co-curated by Inge Specht and Helene Verin. The local presentation of this exhibition is made possible in part by Nordstrom.