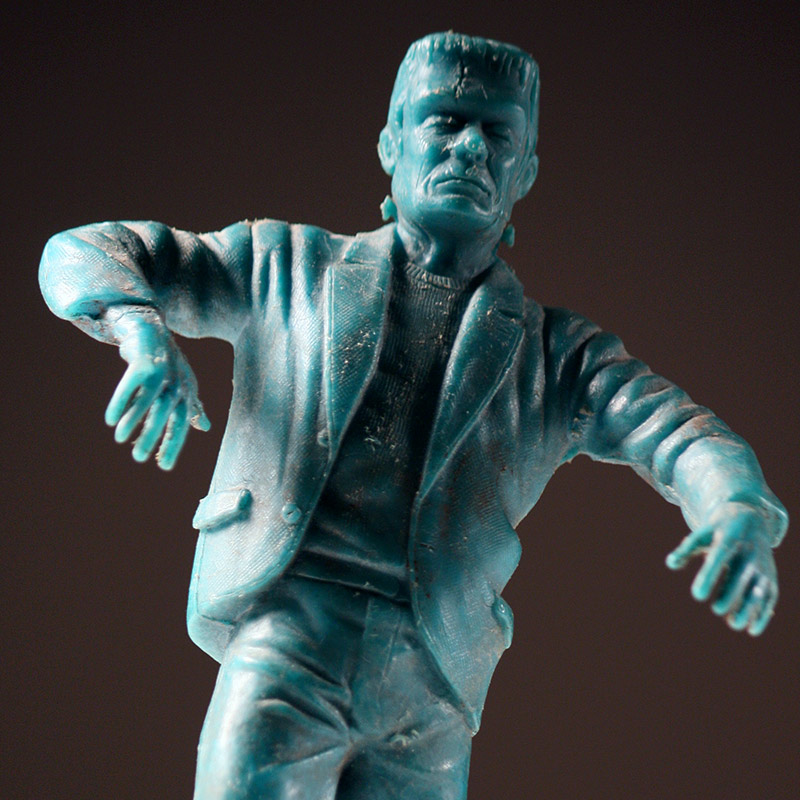 September 04, 2020 - January 17, 2021
America's Monsters, Superheroes, and Villains
An exhibition by SuperMonster市City!
In different guises, monsters, superheroes, and villains have always been part of America's cultural fabric. They scare us, thrill us, and most importantly, help guide us through the most terrifying and exhilarating moments of our lives. America's Monsters, Superheroes, and Villains uses popular portrayals of these characters as a lens to explore America's changing values during the politically turbulent period of the 1960s to the 1990s.
The exhibition collects figures of playtime icons ranging from well-known DC and Marvel comic book characters to Ed "Big Daddy" Roth's anti-hero, Rat Fink, to Hollywood monsters of the 1960s. These toys are presented alongside their original packaging, posters, and other advertising materials that give further insight into their historical contexts and the evolution of toy design.
Organized around five themes—Unintended Consequences; Truth, Justice, and the American Way; Innocent Monsters; With Great Responsibility Comes Great Power; and Myths and Legends—the exhibition sheds light on the heroes, creatures, and villains that have captured the American imagination and the sociopolitical issues they reflect.
The exhibition also features a history of 'Do-It-Yourself' toys, a discussion of the evolution of materials and manufacturing, and a survey of censorship in American comic books.
American Monsters, Superheroes, and Villains is part of a traveling exhibition organized and curated by SuperMonster市City. Items featured in the exhibition were curated from David Barnhill's collection of over 200,000 vintage toys and memorabilia.
Exhibition Credits
America's Monsters, Superheroes, and Villains: Our Culture at Play—An Exhibition by SuperMonster市City! is curated by Stephen Rueff from the collection of Master Collector David Barnhill. The local presentation of this exhibition is curated by Benedict Heywood and is sponsored in part by Xfinity. In-kind support from Seattle SignShop.