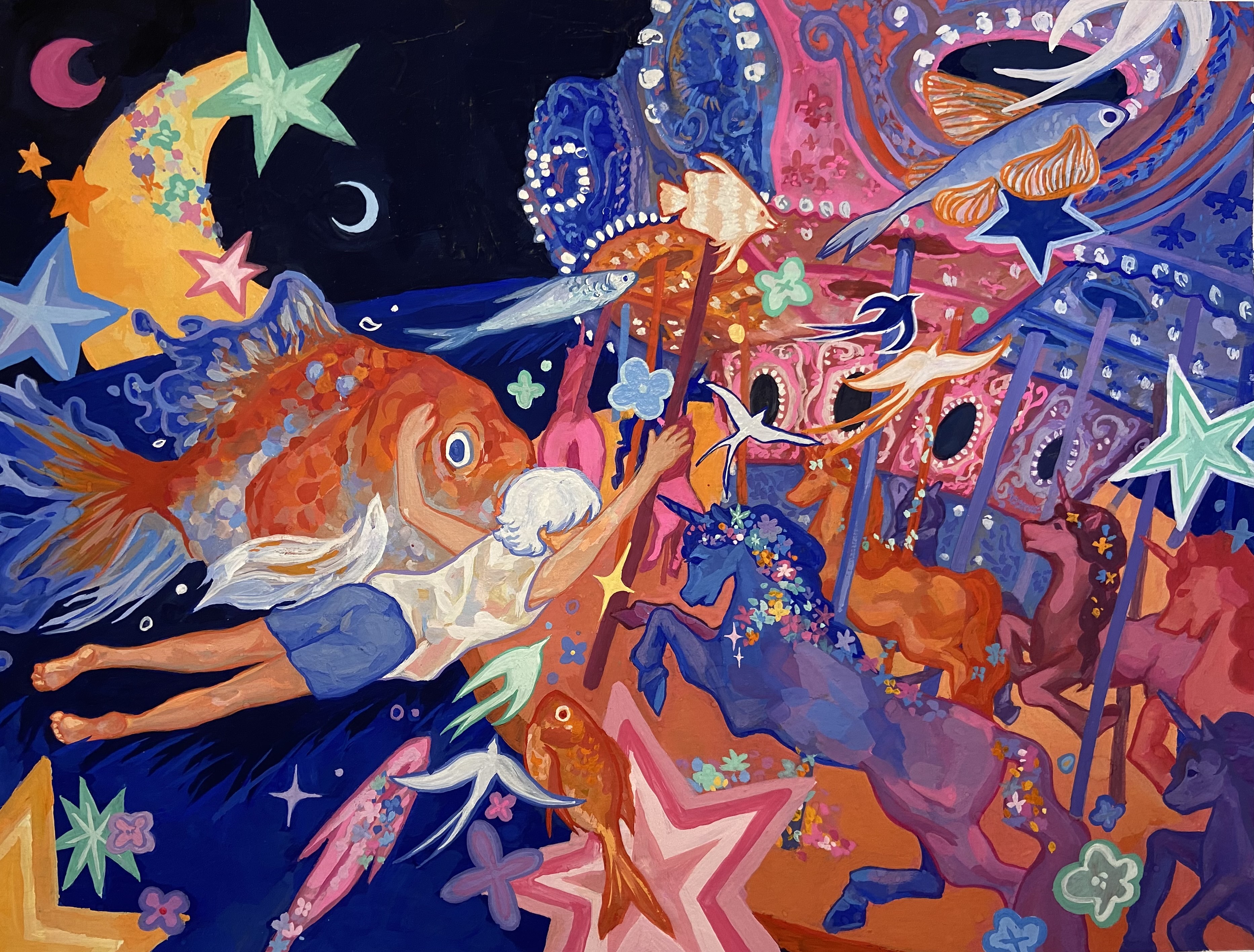 March 17, 2023 - October 08, 2023
20 Under 20
Daydream
Bellevue Arts Museum and the Teen Arts Council are pleased to present an exhibition showcasing young artists in the Puget Sound area, on view in BAM's Community Education Gallery between March 17* and September 3, 2023.
Where does your mind wander to? Daydreaming can be considered a means to pass the time, acting as a tool for unrestricted creativity. Often, our visions are too difficult to describe with words alone. How do you bring these imaginary worlds to life? This year's Teen Arts Council wants to know how you daydream. What are the things you dream about and how do they shape you? Why do we daydream? How do you bring your imagination, a part of your inner landscape, into reality? Through movements like surrealism and abstract expression, many artists have used their work to explore their subconscious. We invite you to meld the everyday with imagination in your work. Daydreaming is not just an escape -- it is a power we all possess to envision change in the future.
This exhibition features youth ages 13–19 as emerging artists, and is juried by the Teen Arts Council in collaboration with Bellevue Arts Museum staff. 20 Under 20 is an exciting opportunity to display work in a public and professional space, and showcase a range of artistic media highlighting some of the best talent of the next generation of artists, designers, and craftspeople.
*This opening date has been updated as of 03/17/2023
About the Community Education Gallery
Through Bellevue Arts Museum's Community Education Gallery, we celebrate and nurture community by featuring student work and exhibits that promote educational enrichment and cultural awareness.
Interested in being featured in the Community Education Gallery?