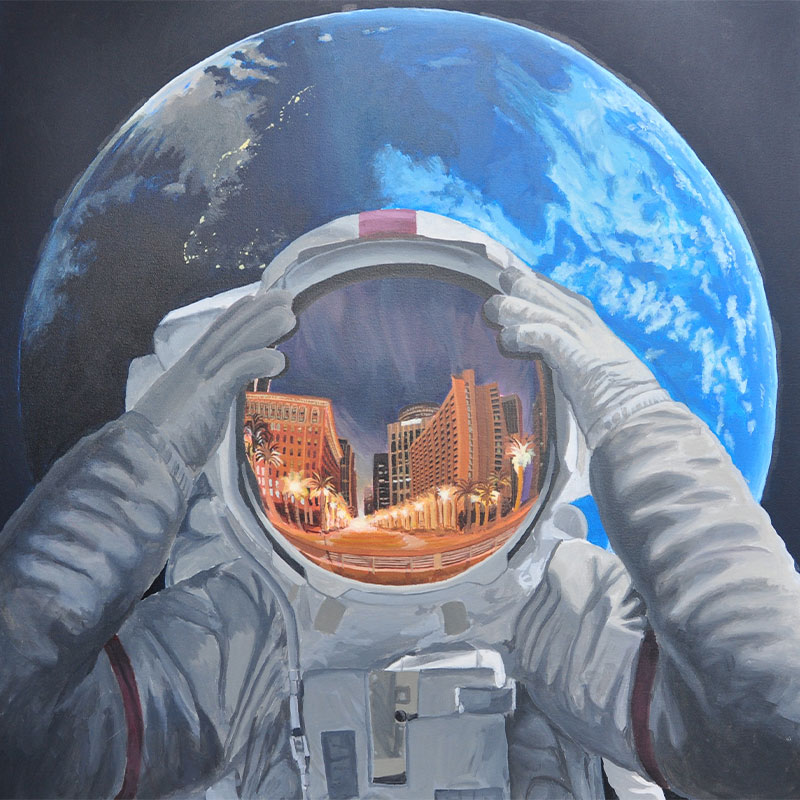 May 06, 2022 - October 02, 2022
20 Under 20
Rise Up!
Reflection, Growth & Progression
Bellevue Arts Museum and the BAM Teen Arts Council are pleased to present the 11th annual 20 Under 20 exhibition in the Community Education Gallery. This display features the work of twenty aspiring artists all under the age of twenty, and highlights some of the best talent in the Puget Sound area.
In the winter of 2021, the BAM Teen Arts Council invited teen artists from the Pacific Northwest to submit artworks for 20 Under 20. For many young people, this is their first opportunity to submit works to be on display in a museum setting. The subsequent process gave Teen Arts Council members first-hand experience in the jury and curation of a show. Working as a team, members selected artworks from 171 submissions and decided on the layout you now see in the Community Education Gallery. 20 Under 20 is a presentation representative of not only the featured artists, but also the jury and curation processes of the Teen Arts Council.
In the past, 20 Under 20 has been an open call for art of all types, but this year's Teen Arts Council wanted to know: how do you rise up from challenging times and envision a new future? This exhibition explores topics in mental health, finding your voice, identity, grief, and looking to the future as a new chapter.