Hear deeper insights about Abstract Truth from exhibiting artist Preston Wadley. The exhibition features art books and photographs focusing on the themes of race, identity, history, and the history of photography. 
Wadley encourages viewers to engage with his work on more than just a visual level. Each book tells a story, and he wants you to listen. Find out about Preston's influences, inspiration and storytelling, straight from the artist himself.
A Q&A session will be held following the presentation.
Learn more about Preston Wadley: Abstract Truth.
Bellevue Arts Museum
$5 BAM Members $20 General Public (includes museum admission)
About the Artist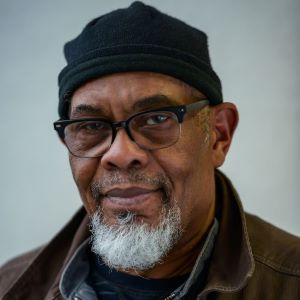 Preston Wadley is Professor Emeritus of Fine Arts at Cornish College of the Arts, a beloved art educator and longstanding member of the local artistic scene, having taught in the  region's oldest art school. His incorporation of photography into book arts is both technically unique and conceptually rich; he is a philosopher at heart. 
Image credit: Winifred Westergard