Summer Camps at BAM invite kids to stretch their imaginations with exceptional programming and enrichment in a safe, fun, and supportive museum environment. Each week campers explore a theme through art, craft, and design. Campers will experiment with materials, tools, techniques, and processes that enhance the communication of ideas through art. Each week culminates with an art display for families and friends to enjoy.  We look forward to welcoming you and your camper!
We will have a limited number of campers able to sign up for our BAM camp due to our COVID-cautious policies. Registration for BAM-hosted camps is open now! Available spots could fill up quickly, so make sure to sign up early.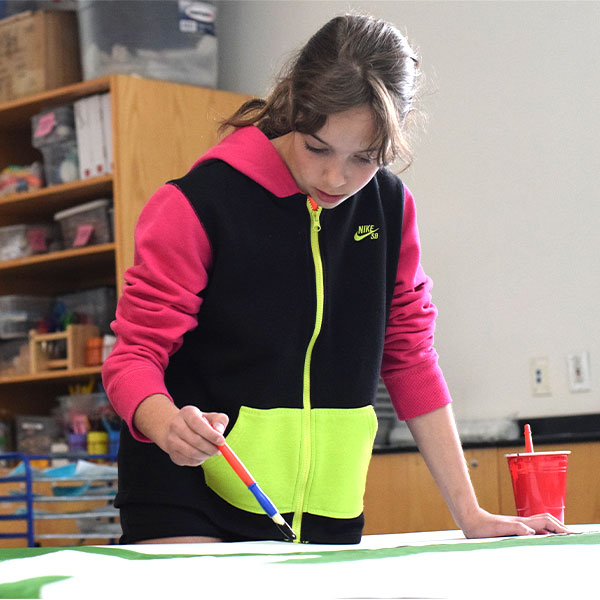 Daring Design Summer Camp
June 27 – July 1
9 am – 3 pm
Students entering grades 4 – 6
Draw, print, design, and make at this week's BAM summer camp! Inspired by Joey Veltkamp's SPIRIT! and L'Affichomania: The Passion for French Posters, we will be learning about and exploring printmaking, typography, and design.
Full day camp: $425
Full day camp + aftercare: $510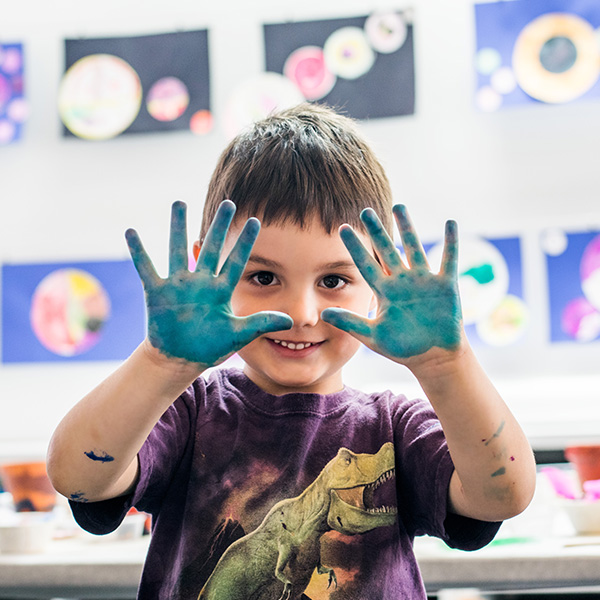 Little Artists Summer Camp - Sold Out
July 5 – 8 (4 days)
9 am – 12:30 pm (Half-day, mornings)
Students entering pre-K and Kindergarten (Ages 4 – 6)
This morning camp is dedicated to our youngest artists, makers, and builders! In camp, we will discover art through the process of making, experimenting with different materials, and learning through our senses. 
Half-day camp: $220
This camp is sold out.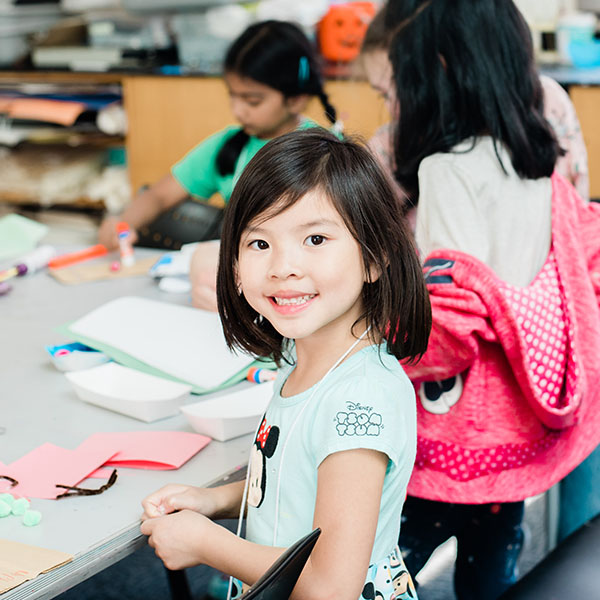 Fusing Fabrics with KidsQuest - Sold Out
July 11 – 15
9 am – 3 pm
Students entering grades 1 – 3
Our morning starts with the science of art at KidsQuest Children's Museum. After diving into the science behind the art, we head to the Bellevue Art Museum for afternoons filled with creative projects. 
Full-week camp: $450
This camp is sold out. Sign up for the waitlist »
Interested in more KidsQuest camps? Check out their 2022 summer camp lineup »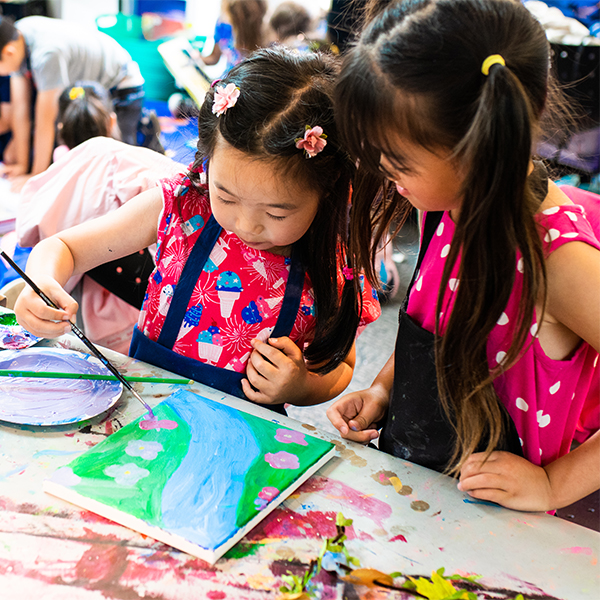 Imagining Worlds Summer Camp
August 15 – 19
9 am – 3 pm
Students entering grades 1 – 3
Let's embark on outer-worldly adventures! This week's camp is inspired by Patte Loper's Laboratory for Other Worlds. During the week, students will create their own worlds using drawing and sculpture to bring their imaginations to life. 
Full-day camp: $425
Full day camp + aftercare: $510 
Scholarships
Scholarships for our 2022 Summer Camps are currently closed. Thank you to the Emerald City Rotary Club for their generous support of this year's campers.