Join Our Team
Volunteers are a vital part of everything we do at Bellevue Arts Museum. From providing administrative assistance and great customer service to helping ensure that BAM Arts Fair runs as smoothly as possible, BAM volunteers provide important support to all aspects of the Museum's daily work. If you're passionate about art, enjoy interacting with the public, and would like to connect with the larger arts community, we'd love to have you on our team.
We currently offer volunteer opportunities to fit a range of schedules. If you are able to commit to a weekly or bi-weekly schedule, BAM has ongoing opportunities for you to pitch in. We also offer one-day opportunities for folks who can volunteer for at least one shift per year. Teens and adults are welcome. Please see below for information on how to apply.
BAM Arts Fair
Be part of the 76th BAM Arts Fair this summer! Volunteers assist with a range of activities, including but not limited to booth sitting, working at Kids Fair and the Artist Lounge, craft activities at the BAMboozle stage, and much more! If you would like to apply, please fill out an application at this link. Once accepted, you will be able to sign up for shifts that best fit your schedule.
Ongoing Volunteer Opportunities
Email Colleen Shelton, Manager of Volunteer Programs, at colleens@bellevuearts.org for information on how to apply to our volunteer program.
Interested in internships at BAM?
Check out our current internship openings »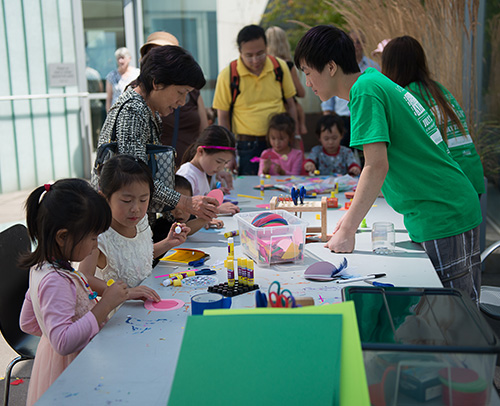 Current Volunteers
Volgistics
Volgistics is our volunteer management system. VicNet is its web-based module where you can update your contact information, check your schedule, sign up for shifts, and view your service record.
Volunteer Links
VicNet
Volunteer Handbook
Intern Handbook


Questions? Please contact Colleen Shelton, Manager of Volunteer Programs: colleens@bellevuearts.org.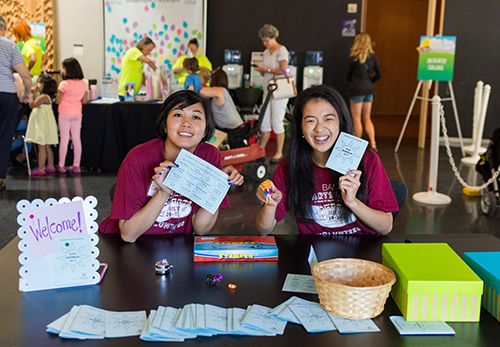 Share Your Passion for Art, Craft, & Design—Become a Museum Docent!
What is a docent?
A docent is a trained, volunteer museum guide and an essential link between the public and the Museum. Docents strive to effectively engage visitors of all ages in stimulating conversations about BAM's exhibitions and the Museum's mission. Docents give tours, perform gallery duty, and assist in educational programs. Articulate, enthusiastic, and knowledgeable docents are part of the BAM family and important ambassadors inside and outside of the Museum's walls.


How can I become a docent?
Applications for BAM's 2022-23 Docent Program are open through July 1, 2022. If you have a passion for art, craft, design, and community, we would love to hear from you. 
Upcoming information sessions
Want to hear directly from BAM's docents about their experiences volunteering with the Museum? Join us for one of our upcoming info sessions. 
For more information, please contact Emma Cantrell, Director of Education, at emmac@bellevuearts.org.
Docent benefits
Connections with others who share an interest in art
An opportunity to meet and interact with visitors from around the world
An introduction or continuing education in art, craft, and design
Exhibition walkthrough with artists, curators, and scholars
Free access to lectures about the current exhibitions
Art tours to local artists' studios and collectors' homes
Participation in book and movie clubs
Bellevue Arts Museum and its docents are committed to creating an inclusive and welcoming environment in the Museum. While we value previous experience with art, craft, and design, it is not a prerequisite for the provisional docent training program. We seek applicants who are passionate about building community, committed to lifelong learning, and offer diverse skills and perspectives.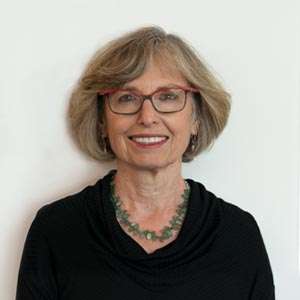 Leanne Berkenwald, Class of 2013
As a retired art specialist in the Bellevue School District I knew that I wanted to remain connected to the art world, but from a different perspective than teaching to elementary students. Being involved with BAM as a docent is a wonderful way to share my years of experience, continue to learn and stay involved in the arts. Not only do I have gallery duty and lead tours, but my favorite perk is the field trips.  We get to visit galleries, artist studios, and homes of art collectors and dealers. The exposure to art, artists, and our docent community of art lovers gives me much pleasure at this stage in my life.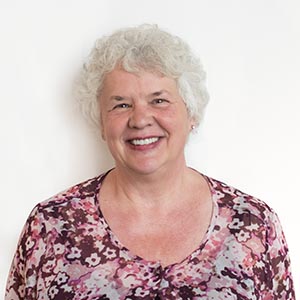 Maria Taipale, Class of 1999
Becoming a docent changed my life! The exposure to contemporary art, the never ending learning process, and the interaction with the public are an enrichment! The possibilities of meeting artists and visiting studios and private collections are numerous and so rewarding! It is very special for me that BAM offers tours in various world languages, which are given by native speaking docents, and I enjoy being on that team!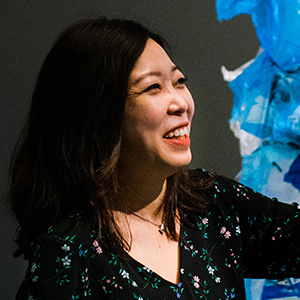 Lisa Chen, Class of 2018
The first time I walked into the Bellevue Arts Museum, I joined a docent-led tour to visit a cut paper exhibition. The artworks were incredible, but I was most impressed by the docent who presented viewing perspectives and information with great enthusiasm. Wanting to become more involved in the art world, I became a docent. Now I have the privilege of receiving firsthand knowledge from exhibition curators and artists and sharing it with visitors. The docent group has been welcoming, friendly, and warm; they share my love of art and are as excited as I am to be BAM docents. I feel blessed to be part of the docent group and I believe anyone who enjoys art, craft and design will also cherish being a BAM docent.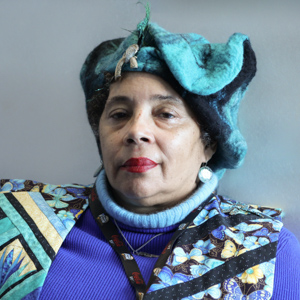 Vannetta Cash, Class of 2016
I didn't grow up loving art. But once I came around, becoming a BAM docent was just the right thing for me. Each exhibit expands my world. The training boosted my confidence and helped me overcome a speech problem. And working with teen docents has taught me how to communicate with young people. Now I love gallery duty and talking with a variety of guests. I hope more brown/black and persons of color come to BAM as guests and are encouraged, as I was, to become docents.
Be a Teen Docent! (Students Ages 14
–

18)

BAM's award-winning Teen Docent program will start again in early 2022. For the 2021–22 school year, we are limiting the class to 15 teens; participants will be required to wear masks at all times while they're in the Museum. Recruitment for the program is currently closed. Please sign up for our Youth and Family Programs email to stay up to date with our Teen Docent schedule.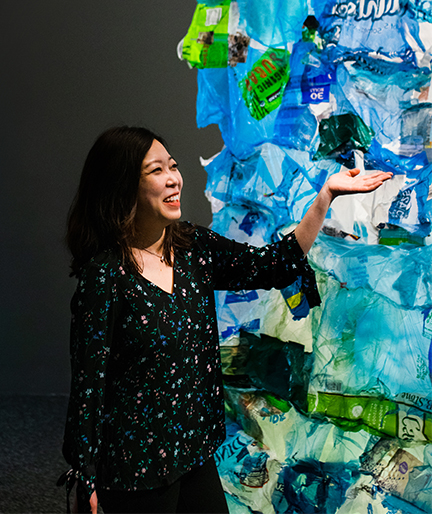 Docent Extranet
(log in required)