Artful Evening 2022
Saturday, July 9
Silent Auction: Bellevue Arts Museum
Live Auction & Dinner: The Westin Bellevue, Grand Ballroom
Join friends, neighbors, and community leaders at Bellevue Arts Museum's Artful Evening gala and auction on July 9. This annual fundraiser supports programming and exhibitions at the Museum that engage, educate, and inspire our community.
This year, we're excited to announce that Artful Evening will resume as an in-person gathering at Bellevue Arts Museum and the Westin Bellevue. Visit BAM's Forum for the silent auction featuring exciting works from BAM's artist community, or join us for the full event featuring a live auction with unique art and experiences. All proceeds benefit Bellevue Arts Museum and our contributing artists.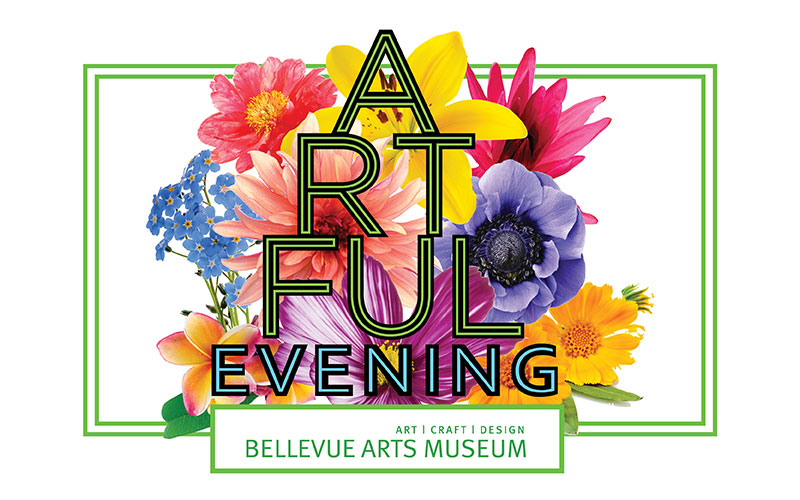 Choose from two exciting event packages
Happy Hour & Silent Auction Experience ($50 per ticket)
Mingle with BAM community members and place your bids in our silent auction, hosted in Bellevue Arts Museum's Forum.
Premier Artful Evening Experience ($275 per ticket)
Join us for the full event! In addition to the silent auction and happy hour, this event package includes admission to the live auction and dinner at the Westin Bellevue.


Not sure what to wear to Artful Evening? We've selected a garden party theme for this year's event. Guests are encouraged to wear bright-colored and floral attire.
About the honoree
Ron Ho (1936 – 2017) was a jeweler and honored art educator living in Seattle, WA. Born to traditional Chinese parents, Ho grew up in Hawaii, surrounded by diverse cultures and their unique artistic expressions. His work was influenced and informed by contrasts of American and Chinese culture and by the cultural diversity he encountered living in the Pacific Northwest. By using found-object pieces and materials enriched by cultural associations, his work reflects his search for a cultural sphere from areas as far as China, Thailand, Nepal, and Afghanistan. Ho was the recipient of several distinguished artist and art educator honors. His jewelry is in the collections of numerous private and public collections, including the LA County Museum, Museum of Fine Arts Houston, Tacoma Art Museum, and the King County Arts Commission.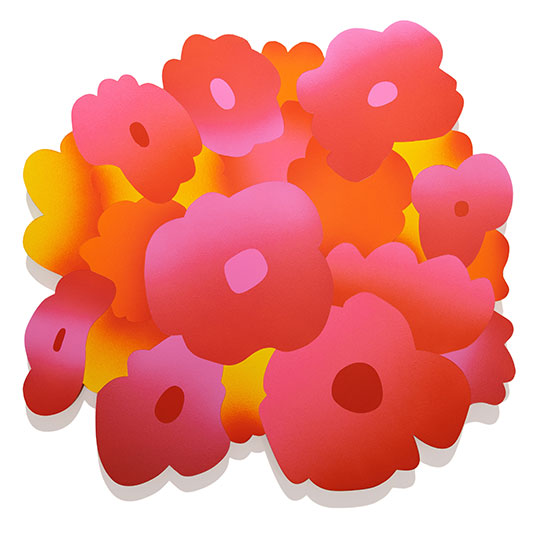 Andy Arkley, Bloomboom
If you were a fan of Andy Arkley's Chromamotion installation in BAM's Forum in 2020, now's your chance to own one of his works for yourself! Arkley is a painter, animator, designer, and musician, and his interdisciplinary approach to artmaking is apparent in Bloomboom.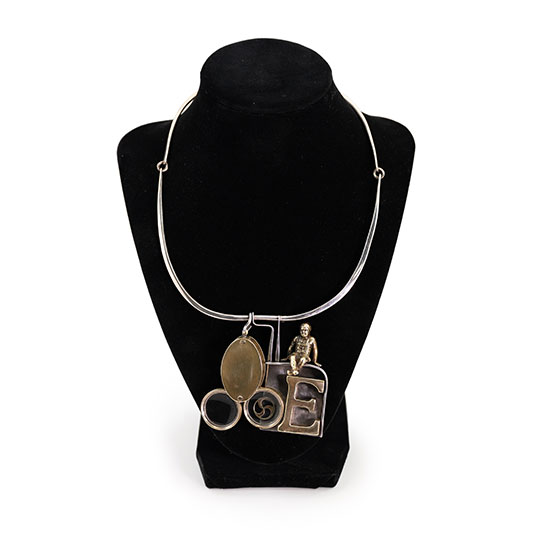 Ron Ho, E for Effort
This necklace is high fashion with a clever sense of humor. An eclectic set of metal and glass objects dangle from a double metal band. The titular E is colored gold, and a contemplative figure sits atop the casing. Ron Ho (1936 – 2017) often incorporated found objects into his jewelry, including this necklace, usually objects selected during his extensive global travels.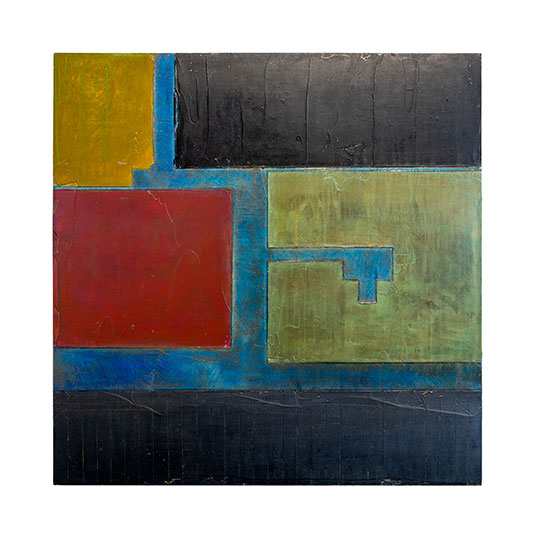 Juan Alonso-Rodríguez, Reservoir 2
Reservoir 2 is a painting from Juan Alonso-Rodríguez's Reservoir series. See the blue channel running through the large geometric shapes—the color represents of water. To quote the artist, this piece is "about our need for water, understanding its cycles, from rainfall to storage to evaporation, and my desire." 
Volunteer Opportunities
Are you interested in special events and customer service? Then volunteering at Artful Evening is the perfect opportunity for you! Volunteers for this event assist with selling cocktails, monitoring both the silent and live auctions, selling golden tickets, and much more! If you would like to apply, please fill out an application at this link. Once accepted, you will be assigned roles based on your experience and availability.

If you have any questions or concerns, please contact Colleen Shelton, Manager of Volunteer Programs, at colleens@bellevuearts.org.